Professional Warranty Service Corporation Names Gale Sommers as Chief Executive Officer
November 17, 2014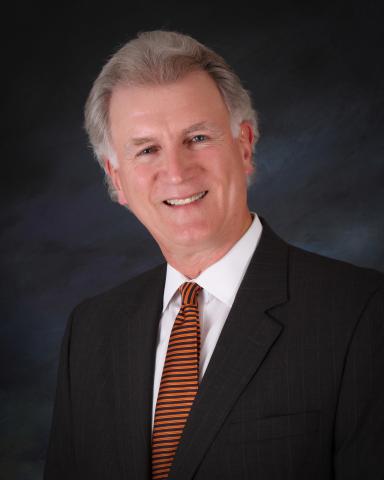 CHANTILLY, VA – October 30, 2014 – Professional Warranty Service Corporation ("PWSC"), the leader in new home warranty products, warranty administration and risk management solutions to America's top builders, announced the appointment of Gale Sommers as Chief Executive Officer.  Mr. Sommers will be responsible for directing the overall company strategy, maintaining and managing relationships with customers, expanding alliances with insurance partners and furthering the growth of PWSC's menu of products and services.
"Gale's depth of industry knowledge and ability to execute a strategic vision will only strengthen PWSC as a market leader in the home warranty industry.  With a proven track record in driving process, leading the sales organization and directing all financial analysis and reporting, Gale's proficiency in a leadership role made him best suited to continue the company's mission to increase market share and further the innovative warranty product offering," said Michael Berk, Managing Director at TA Associates, who sits on the Company's board of directors.
Mr. Sommers has approximately 20 years of experience in the real estate and insurance services industry and almost 40 years in the financial services sector.  Most recently, Mr. Sommers served as the Senior Vice President and Chief Financial Officer for Professional Warranty Service Corporation, where he was in charge of managing and directing all financial functions for the company as well overseeing all information technology, human resources, customer service, underwriting and insurance departments.  Prior to PWSC, he was SVP and CFO at Reilly Mortgage Group, Inc., and a Partner at Ernst & Young LLP.
Gale Sommers received his undergraduate degree from Virginia Military Institute in Lexington, Virginia and Master's Degree from Ball State University in Muncie, Indiana.
About Professional Warranty Service Corporation
Professional Warranty Service Corporation (PWSC) headquartered in Chantilly, Virginia, is the leading provider of new home warranty products and administration services to the largest tier of domestic residential construction firms in the U.S.  PWSC addresses the needs of America's top builders through superior risk management, best-in-class customer care and dispute resolution services as well as exceptional sales and marketing tools.
For More Information:
Website – www.pwsc.com
Facebook – www.facebook.com/pwscprotects
LinkedIn – www.linkedin.com/company/professional-warranty
Twitter – twitter.com/PWSCProtects
Pinterest – http://www.pinterest.com/pwscprotects/
Contacts
Jess Norman, Director, Marketing
800.850.2799