According to recent forecasting by the economic researchers at Freddie Mac, an increase in both the price and the number of home sales in the U.S. during summer 2019 was predicted. This prediction weighed on a number of factors including wage growth, low unemployment, a strengthening labor market, and low mortgage rates. The analysis projected that 30-year fixed mortgage rates would continue to trend downward with an average of 4.3 percent for the year. By the end of the summer months, will 2019's summer home buying season be a boon for new home builders? The builder risk management experts at Professional Warranty Service Corporation answer this question, evaluate the 2019 housing market forecast, and discuss new home builder warranties and other strategies for residential developers.
More Home Building Permits and New Construction Sales
A major factor in the rise of home sale prices is limited availability, which creates a market that is competitive among buyers. Although the U.S. labor market is rebounding overall, an ongoing labor shortage in the construction industry creates a challenge to meet deadlines and complete projects. According to the Q1 report by the U.S. Chamber of Commerce, 70 percent of construction businesses do not have enough laborers to complete their current projects. Nonetheless, there was an uptick in the number of building permits acquired in December 2018. By creating new inventory, residential developers are able to contribute to a solution to the problem and help drive prices down. New home construction is desirable for many first-time home buyers and those already in the market who have specific needs or home preferences such as urban dwelling, efficiency, accessibility, and community amenities.
While new home sales in December 2018 were 2.4 percent lower than the previous year, they were 3.7 percent higher than November 2018. Numbers from the first quarter of 2019 offer an optimistic take on where the market is headed. An April 2019 report from the U.S. Census Bureau and the Department of Housing and Urban Development indicates that new home sales increased by 4.5 percent in March, which is roughly 3 percent higher than March 2018. Alcynna Lloyd of HousingWire explains that low mortgage rates have given first-time home buyers more incentive to enter the market, and many of them are interested in new construction.
How Promising is the Housing Market Forecast?
The U.S. housing market has been met with good news and promising numbers, and there's a good chance that the summer of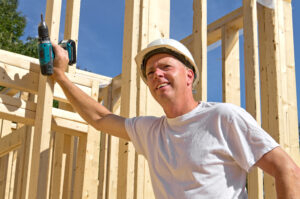 2019 will affirm the forecast from Freddie Mac. The rise in new home sales implies an increase in overall inventory, which should keep home prices steady and allow for more people to become homeowners. While the recent data may be a predictor of a promising housing market over the next few months, it's nearly impossible to project how the numbers will play out this fall, winter, and into next year. Mortgage rates are currently low, which creates a feeling of urgency for first-time buyers, but if (or when) they rise again, the market could lose momentum. 

Risk Management Solutions from PWSC Can Help New Home Builders Protect Their Bottom Line
The first few months of 2019 have fared well for new home builders. However, an unpredictable housing market, land shortages, zoning laws, and a continued shortage of skilled labor  continue to create uncertainty for residential developers. So, how can new home builders mitigate risks and protect their bottom line in an ever-changing market? The best risk management solution for new home builders is to partner with a third-party warranty provider. This will protect buyers in the event of construction defects or delays due to labor shortages and make them feel confident in their purchase. In addition to new construction home warranties, PWSC offers builder risk management services including legal support, regulatory monitoring, claims resolution and expert training. Find a home builder warranty sales director in your area to learn more.