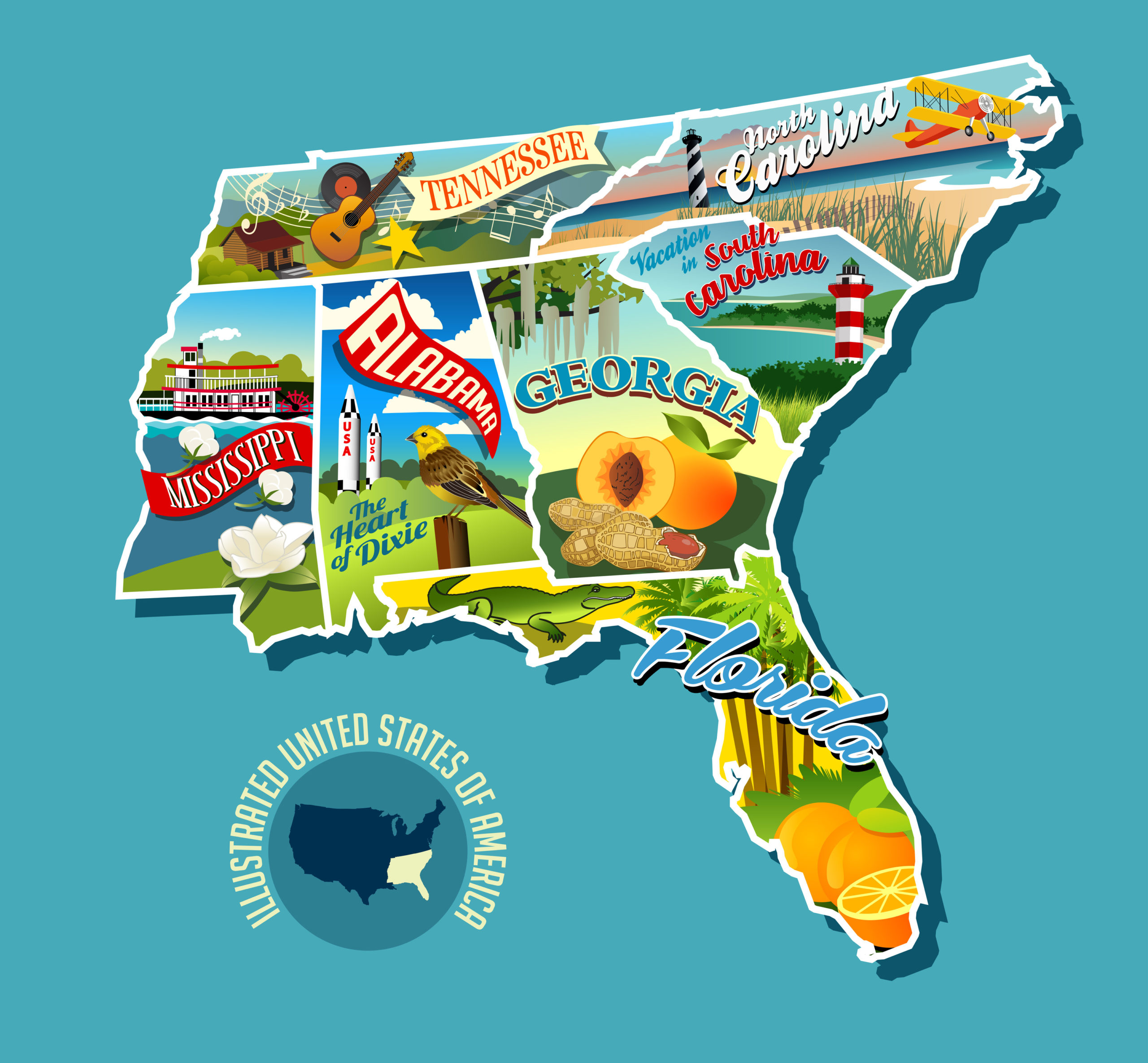 In an article for the United States Census Bureau, authors Kristin Kerns and L. Slagan Locklear report that southern states in the U.S. are seeing notable population increases due to residents migrating from other regions of the country. Florida has the highest number of people moving in from other states, and Los Angeles County has the highest number of residents moving out. 
What does this mean for the residential development industry, and what should new home builders in the South know about their potential buyers? Find the answers to these questions here as well as information about the 2020 new home construction outlook for the Southern United States.
What Home Builders Should Know About Residential Development in the South
Growing population: Jonathan Williams, contributor for The Hill, writes that Texas and Florida had the largest overall population spikes in 2018, with an increase of more than 379,000 residents and 322,000 residents, respectively. A geographical mobility report from the U.S. Census Bureau indicates that while about 700,000 people moved out of the South, 1.2 million people migrated there from other parts of the country. When movers from abroad are factored in, the net population gain is nearly 1 million.


Affordability: According to a June 2019 affordability analysis by Market Watch, the best cities in the South for first-time home buyers include Louisville, Ky., Knoxville, Tenn., Winston-Salem, N.C. and Oklahoma City, Okla. In South Carolina, many buyers can get a mortgage credit certificate, which allows for an annual federal tax credit of up to $2,000. 
Across the country, the number of pending home sales dropped in 2019, mainly due to an affordability crisis caused by low inventory. CNBC's Diana Olick explains that while the majority of millennials are unable to afford homes in major U.S. metropolitan areas, their prospects are much better in the South where property prices are lower than the national average. "As long as supply keeps up to meet demand, and prevents costs from rising too high and too rapidly, these identified metro areas are likely to see an uptick in purchases from Millennial home buyers," Olick notes. 

Increase in housing starts: According to recent polling by Reuters, the number of housing starts decreased in the Northeast, Midwest, and West over the past year. However, there was a substantial uptick in the South where acquisition of single-family home building permits jumped by almost 8%, the most significant increase since 2016. Residential construction starts are expected to continue to increase in the region in 2020, and developers are seizing the opportunity to increase their sales in an otherwise uncertain market.
Builders Offer More Incentive to First-Time Home buyers with Warranties
When it comes to regional home-buying incentives, some of the most heavily weighted factors include affordable prices, first-time buyer programs, tax credits, projected resale values, career opportunities, and quality of life. Residential developers can provide even more encouragement by offering comprehensive new construction home warranties. Many southern states are currently in the midst of a buyer's market. Providing a buyer with a structural home warranty could increase buyer confidence as well as home sales. 
The home builder warranties from PWSC provide comprehensive coverage on structural defects, plumbing issues, electrical problems, and more. In addition to warranties, PWSC offers third-party risk management solutions for builders, including training, marketing support, legal assistance, regulatory monitoring, and claims resolution. Contact our builder risk management experts to learn more.