Trusted Resource
We protect home value
from foundation to fridge.
PWSC: A Trusted Leader in Risk Management
A Relentless Focus on Integrity, Innovation, and Service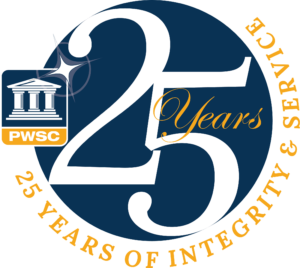 PWSC is nationally recognized as the leading new home warranty administrator and provider of innovative products and outstanding customer service. As the housing market continues to change and the needs of the industry change, PWSC has insisted on evolving as well by bringing on new leadership and expertise to ensure that we solve current, key builder, homeowner, broker, and carrier pain points​.  Innovation and out-of-the-box thinking remain at the forefront of our portfolio of risk management products and services and overall corporate strategy.  We stand as a leader focused on delivering value, offering paths to resolving challenges and providing data and insight to your business.
For over twenty-five years, Professional Warranty Service Corporation has designed groundbreaking risk management solutions to address the complexity that America's builders of new home construction experience. What began, in 1995, as a company primarily offering warranty administrative services, has led to the organization's transformation of today.  PWSC is relentlessly focused on being an indispensable risk management partner in the new home construction ecosystem.
Our warranty products have been met with great industry success over several decades.  PWSC has enrolled over 1,400,000 homes across the United States and we are proud to have continuously partnered with top builders, brokers and carriers of all sizes across the country.
We appreciate the support and partnerships of several organizations: