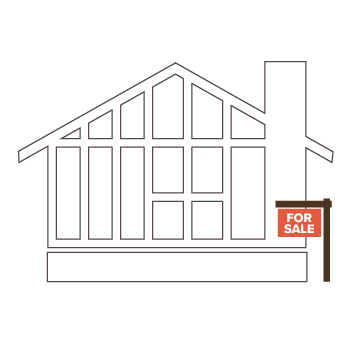 After the intense competition and skyrocketing home prices of the past couple years, the housing market's recovery is expected to continue at a slower and steadier pace in 2018. Economic indicators show signs of reduced growth across the board, which could have a stabilizing effect in many cities where the demand for homes has far outstripped supply.
It could be a challenging year for builders and buyers alike. Prospective homeowners, many of whom are millennial renters waiting for the right economic conditions to buy, are struggling against a lack of affordable starter homes. Home builders, on the other hand, must grapple with dwindling lots and rising regulatory fees, which have driven up the cost of building new homes.
"As a result, buyers are compromising on the number of rooms, length of a commute, or other home qualities," says Senior Economist Joseph Kirchner of realtor.com®. "Meanwhile, builders are mostly building for the mid- to upper-price range. This mismatch in supply and demand is making affordability more acute for those with modest incomes."

2018 Economic Forecast
After a mild rebound in 2017, experts predict the U.S. economy will slip back down to a slower growth rate next year. Although it's more sustainable for the long term, it could make the prospect of buying a home less attractive for consumers as household incomes fail to keep pace with rising mortgage rates and home prices in many cities.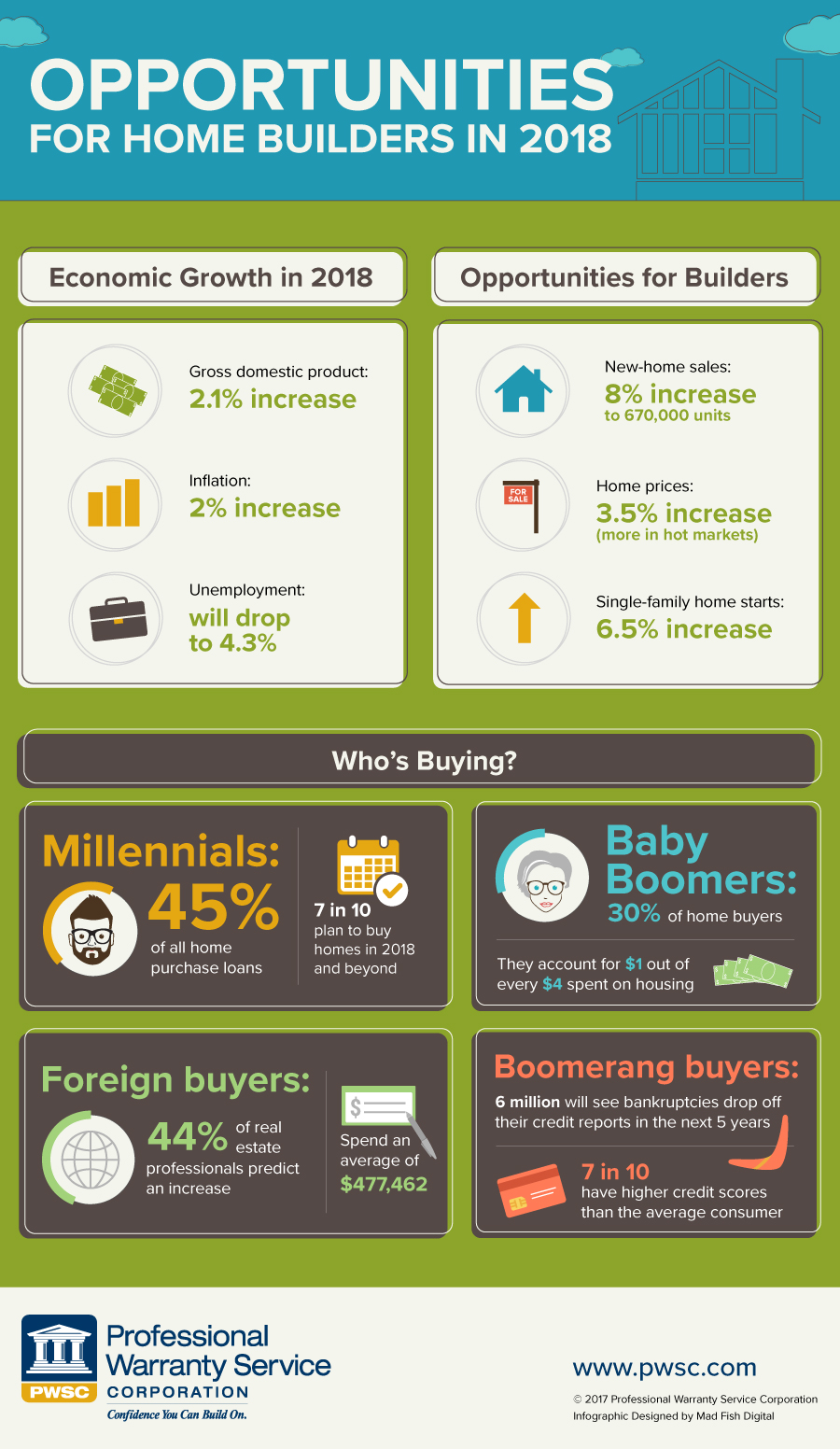 Home Building Trends
With economic growth slowing and existing home inventories continuing to tighten, the challenge for many prospective homeowners will be finding affordable homes that fit their budgets—especially in white-hot markets like Portland or Seattle, where prices are rapidly outstripping exceeding income growth. Although the federal government is considering loosening lending restrictions to help more potential buyers qualify for mortgages, the higher interest rates and lack of affordable housing could remain a barrier to homeownership for many.
"Potential borrowers would gain more access to credit if banks ramp up their lending efforts," says The Mortgage Reports. "Whether those buyers can find an affordable home in their market and make a winning offer, well, that's another matter entirely."
Builders who seek to help meet the demand for entry-level homes are facing their own set of challenges. Lot shortages in many cities, combined with a lack of labor and burgeoning regulatory costs, are driving up the cost of building new homes, which will continue to hold back housing starts in 2018.
On the plus side, the hunger for affordable housing creates opportunities when builders who can offer entry-level homes with strong home builder warranties. For consumers who are struggling to be able to afford homeownership, builder home warranty coverage insurance offers security against major home repairs—a big fear for prospective homeowners with tight budgets.

The New Homeownership Journey
Much speculation among real estate professionals still centers on millennials. Once thought to be die-hard renters, these young adults have revealed just as much interest in homeownership as previous generations. Yet millennial homebuyers still haven't entered the market as predicted.
Part of the reason is that many are taking longer to reach the typical milestones of adulthood, revealing a major change to the homeownership journey. Economic turbulence and massive student debt have caused many to stay in school longer and delay getting married or having children—key factors that typically propel renters to become homeowners.
As more millennials hit these milestones in 2018, builders and real estate agents can expect to see more young buyers enter the market, especially if looser lending restrictions make credit more accessible. But many will be held back in 2018 by the slowing economic growth, escalating home prices and dearth of affordable homes.
"Millennials are mostly first-time buyers and they are competing against repeat buyers who have more buying leverage and experience," says Javier Vivas, manager of economic research for Realtor.com. 
Despite the slowing economic growth, the housing market offers a world of potential for builders. By shifting some of their building plans to entry-level houses and partnering with PWSC to provide robust builder's warranties that may allay fears around possible pricey structural issues or construction defects down the line, builders can confidently tap into a ready market of buyers eager to overcome several of the barriers to homeownership.