Warranties Help Drive New Home Sales in Spring 2018
May 3, 2018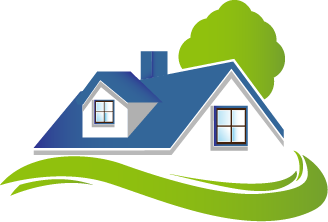 Homes sold for thousands of dollars above the asking price. Sellers were deluged with competing offers. Buyers plunked down cash. Houses flew off the market in less than a month—or in some cases, within hours.
If you thought last year's real estate market was intense, just wait until 2018's spring sales are in full swing.
This year's spring housing market will be more competitive than ever, predicts CNBC Real Estate Reporter Diana Olick. With 10 percent fewer homes on the market than a year ago—and just 6 percent of homeowners planning to sell—pent-up demand from renters should continue to fuel buyer competition, driving up sale prices even more.
But will all that competition necessarily result in more home sales?
Despite a booming economy and an increase in take-home pay, some real estate professionals are anticipating one of the weakest spring selling seasons in recent years as price inflation outpaces income growth and rising mortgage rates discourage would-be buyers. Last spring saw around 2.06 million home sales—up from 2 million the previous year—and National Association of Realtors chief economist Lawrence Yun expects sales to remain flat this season as affordability continues to erode.
Still others believe inventory will start to pick up and the growth in home prices will ease, providing buyers with some relief.
"It's still going to be a tight market, but we're moving from an extremely tight market to one that has some wiggle room around the edges for buyers," said Daren Blomquist, senior vice president at ATTOM Data Solutions, a real estate research firm.
Whichever predictions you believe, the next few months will serve as a critical litmus test for the housing market in 2018, with around 40 percent of home sales for the year occurring from March through June.
Key factors affecting spring sales
Coming out of the best year for wage growth since the recession, demand for new homes should remain strong as buyers continue to compete for homes. Some real estate professionals are predicting a strong sales season due to the following factors:
Mortgage rates, though still historically low, are on the rise. They're expected to average

4.6 percent

throughout the year, ultimately climbing as high as 5 percent. While this might dissuade homeowners from selling, as they opt to hold on to their locked-in lower rates, it could also urge renters to jump into the market before interest rates go up even more.

Single-family home starts will grow an estimated

7 percent

this year, and Realtor.com predicts an equal increase in new-home sales. The

10 percent

dearth in listings compared to last year means the market is likely to absorb new inventory quickly. Homes are staying on the market for an average of just three weeks.

After shooting up nearly

6 percent

in 2017, home prices are expected to increase by just

3.2 percent

this year. The slowed growth could enable a pickup in sales as fewer buyers get priced out of the market.
What this means for builders
To achieve maximum home sales this spring, builders will need to leverage the favorable market conditions while finding creative ways to overcome hurdles such as rising building costs and dwindling lot supplies.
Equally as important, they'll need to help prospective buyers overcome the obstacles that might be holding them back from purchasing a home this year.
Although price inflation is slowing, lack of affordability will continue to be a big deterrent for many first-time buyers as they continue to grapple with a severe shortage of entry-level homes. Under mounting pressure to build more starter homes, many builders are trying out new business models aimed at delivering the affordability younger buyers need.
Marketing newly built homes to first-time buyers can be tricky, however, since many believe new-home construction is out of their financial reach. It's up to builders to educate younger buyers about the advantages and factors that make new homes more affordable. Explaining the benefits of a builder home warranty, for example, can help first-time buyers understand how a builder's warranty on new homes helps protect them from stumbling into a money pit with a faulty foundation or defective roof. Buying an existing home is always a gamble when it comes to repairs, but with a remaining, transferred builder's warranty in hand, or even an extended home warranty on systems and appliances, homeowners can reasonably expect to live in their new homes for years without having to make any major repairs.
Home warranties are just one of the tactics builders can use to help drive sales this spring. If the market remains as competitive as some experts believe, this year could end up being a prosperous one for home builders.