4 Costly Mistakes New Home Builders Should Avoid
June 14, 2018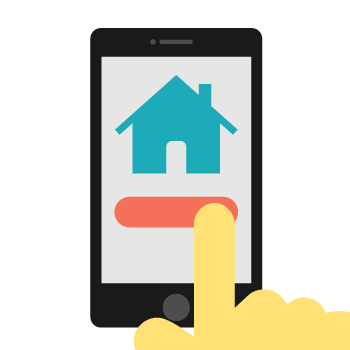 Home builders take a risk every time they buy a piece of land or break ground on a new community. Between rising material costs and slimming profit margins, it takes a combination of creativity, strategic thinking and business sense to run a successful construction company in today's housing market.
Most builders prefer to focus on what they do best, which is building quality homes. While there's no question that should be a top priority, there's a risk of developing tunnel vision. This can result in a stagnant business model moving forward with business as usual, without new strategies for success. This can lead to expensive mistakes that can make or break a new or even seasoned home builder.
"The finished home is not what you should focus on," says Mike McElroy, president of Charlotte, N.C.–based home building consultancy The McElroy Group. "You've got to focus on the incremental pieces of the process because that will lead to the quality building and profits you want. You'll never be able to paint and caulk your way out of bigger problems if the fundamentals aren't there."
The real estate landscape has changed dramatically since the recession, and the most profitable builders are those who have learned to strategize and adapt their business model to the market's changing needs. From digging up buildable lots in the midst of a massive land shortage to finding creative ways to address the dearth of affordable housing, builders today must rely on their ingenuity more than ever before.
Between rising mortgage rates and skyrocketing home prices, new-home sales have taken a hit this year, falling to a six-month low in February. Since overall inventories remain low, the problem clearly isn't a lack of demand. So how can builders go about capturing home-hungry buyers? They can start by avoiding these costly errors:
1. Ignoring entry-level buyers
More than one in three home buyers are first-time buyers seeking entry-level homes in the $150,000 to $250,000 range. But in a national real estate market where 55 percent of newly built homes cost $300,000 or more, too many are coming up empty-handed.
These buyers represent a missed opportunity for builders, many of whom continue to build in the upper-tier price range because that's where they heftiest profit margins lie. A growing inventory of luxury new homes suggests that higher-end properties aren't moving as quickly as builders would like, however.
"The drop in sales may be due to saturation in the upper price range of the market, which should compel builders to follow the market and build more moderately priced homes," says Joseph Kirchner, senior economist at Realtor.com. In response, a handful of builders have begun capitalizing on the underserved first-time buyers market by developing new business models for delivering affordable starter homes—and they've seen sales and revenue growth as a result.
2. Neglecting their online presence
Some 86 percent of home buyers begin their search by looking at properties online, and more than half end up buying a home they found on the internet. From virtual tours to 3D architectural renderings to digital HomeOwner Platforms like HOP, builders have access to an array of new digital tools to help reel in these digital shoppers. Yet many home builders aren't taking advantage of them, offering instead a static, outdated website.
In a time when online content drives brand loyalty for 62 percent of younger buyers, builders can't afford to neglect their online presence.
"Your website is a critical part of your business, but it's also the part that most home builders get wrong," says digital marketing firm Spartan Media. "Eighty-one percent of your clients will research your company online before deciding whether they want to do business with you, and if they don't see a clear value right away, they'll either demand a lower price or simply move on to another home builder. This ends up costing you a lot of money, both in terms of sales volume and profit margins."
3. Failing to make customers happy
In an industry that relies heavily on word-of-mouth referrals, reputation means everything. While quality and craftsmanship play a big role in forming a builder's reputation, customer care is growing increasingly vital.
Builders who go the extra mile to make customers happy end up selling 50 percent of their homes through referrals, compared to the national average of 6 to 8 percent. Those who don't risk ending up with bad online reviews that could end up driving away buyers, 85 percent of whom consult customer reviews before making a decision. In today's marketplace, customer care needs to be embedded in the building process from day one.
"We've learned to focus on customer service throughout the construction process," says Ed Walters Jr., founder and partner at the Walters Group, a New Jersey-based home builder. "We don't just talk to them when something has gone wrong. We stay in touch from the initial meeting to the closing and even afterwards."
4. Not offering a builder's warranty on new homes
Without a third-party new home builder's warranty, a single structural failure can cost builders an average of $42,000—and that's not even taking into account the potentially astronomical legal fees that can result from a warranty dispute. Look at it this way: Home builder warranty companies shouldered $574 million in claims last year. That's more than half a billion that didn't have to come out of builders' pockets.
A structural home warranty can also be a powerful selling tool. A builder's warranty on new homes protects homeowners against costly repairs during their early years of homeownership, which is why six in 10 buyers strongly value builder home warranties. Plus, having an independent, third-party warranty partner with a proven dispute resolution process in place to mediate or arbitrate any escalated issues can earn a builder high marks for customer care.
"We feel that by doing a good job on warranty we're putting our customers first, which is the best way to keep customers and gain new ones," Walters says.
When it comes to new home builders and dispute resolution, an effective response is paramount to ensuring a builder's good reputation, as well as continued new home sales. One example involves a Colorado builder. When dozens of new homeowners complained about poor home foundations and inferior construction work, the builder responded by doubling the size of its warranty department  to help speed its response to customer concerns. "We are not going to stop until everything is taken care of—period," the builder publicly declared.
Instead of having to double the size of a warranty department, a third-party warranty partner can help navigate issues effectively, saving the builder time and money.
The mistakes outlined above can cost builders in terms of both sales and revenue, both now and into the future. By adjusting their business model to reflect the changing needs of buyers, however, home builders can make the most of 2018's challenging housing market while protecting their bottom line.