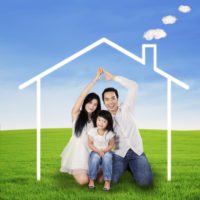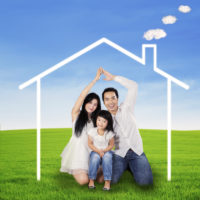 The landscape of the housing market in the U.S. is changing rapidly, and the demographics of people purchasing their first homes aren't what they used to be. First-time home buyers of decades' past included a majority of Caucasian men and married couples. However, according to new data released from Realtor.com, this is beginning to change. So, who are the first-time home buyers of 2019 and how can new home builders reach these evolving demographics? The home builder warranty experts at Professional Warranty Service Corporation answer these questions and more about the next generation of first-time home buyers. 

Who Are the First-Time Home Buyers in 2019?
According to Javier Vivas of Realtor.com, single women, millennials, and Hispanics are purchasing the largest share of new homes. The data from Realtor.com was analyzed by collecting the first names of first-time home buyers in 2018. The first names of the top purchasers of residential real estate were those most commonly associated with single women, millennials, and Hispanics. Home sales by buyers with millennial names increased by an average of 5.2 percent, and Baby Boomer sales decreased by an average of 2.0 percent year-over-year. Sales with Hispanic first names went up by an average of 4.1 percent while non-Hispanic names remained flat. While the data cannot verify their demographics with 100 percent accuracy, it offers a useful look into the near future of first-time home buying.
An analysis by LendingTree of recent data released by the U.S. Census Bureau confirmed these demographic trends. LendingTree's Chief Economist, Tendayi Kapfidze, notes that of the three emerging demographics, single women are the fastest-growing group of first-time home buyers. The majority of these women are baby boomers or from the Silent Generation, but millennials are quickly gaining on them. Also, millennial women are outpacing millennial men in home purchases by an average of 1.5 percent year-over-year. At the end of 2018, about a third of homeowners were under the age of 35, which is the highest for that age group in the last five years. Despite an uncertain economy and rising costs of residential real estate, millennials appear to be expanding their reach in the housing market.

How New Home Builders Can Reach the Evolving Demographics
It's important for new home builders to not only be aware of the evolving demographics of first-time home buyers, but also develop strategies to reach these groups of people. Although single women, millennials, and Hispanics are gaining momentum in the housing market, affordability is still a prominent issue. In some major U.S. cities including Denver, Dallas, Nashville, and Phoenix, less than 20 percent of homes for sale are considered affordable. This is troubling because homeownership has been historically associated with economic mobility. 
So, how can new home builders reach these demographics and remain profitable in light of the housing market's affordability crisis? The affordability issue is somewhat dependent on the supply of homes for sale which includes new construction homes. This is where new construction home builders come in.
New home builders should take into account the unique characteristics, needs, and demands of the upcoming generation and demographics of home buyers. Millennials and other first-time home buyers (including unmarried women) tend to prefer modern, functional homes in multi-family structures. They are veering away from more square footage on large, rural properties and trending toward less square footage in urban areas. According to the 2016 State of Hispanic Homeownership Report, a majority of Hispanic home buyers want homes with more than four bedrooms, two-car garages, high-efficiency appliances, and patios. Another piece of the equation is that baby boomers are not selling their homes as quickly as anticipated which is contributing to the shortage of homes for sale. If they are moving into new homes, baby boomers are looking to buy properties that cater to their needs as they age. This includes single-story low-maintenance homes that are easily accessible.

Home Builder Warranties from PWSC
By understanding the specific requirements and preferences of millennials, single women, Hispanics, and baby boomers, new construction home builders can reach a wider market of first-time home buyers by building the types of living spaces for which they are looking. Another amenity sought by home buyers is a builder's warranty, providing structural coverage which you can offer with the help of Professional Warranty Service Corporation. In addition to receiving top-tier new construction home warranties, you'll get a risk management partner, marketing support and administrative assistance with managing your policies. Find a sales director in your area to discuss home builder's warranties and learn how a partnership PWSC can help your residential construction business.