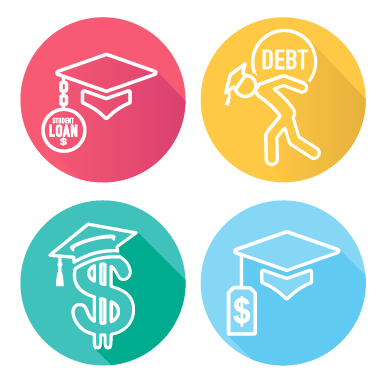 When Jeff and Kelly Banks graduated from Duke University with more than $260,000 in student loan debt, they knew paying it back would be a challenge. But they never dreamed it would prevent them from buying their first home.
On paper, it seemed, they could afford a mortgage payment. They even got pre-approved before making an offer on a house. Then, at the eleventh hour, the loan underwriters decided their debt-to-income ratio was too high. The deal fell through.
"At that point we were drained," Jeff says. "Kelly and I realized that even if we tried to buy a less-expensive home, we'd run into the same problem. We probably wouldn't be approved for a mortgage until we paid off more of our loans or started earning a lot more money."
It's a common problem. Despite the rebounding housing market, homeownership remains out of reach for many families. During the housing sector's strongest year since the market bottomed out, the share of first-time buyers plummeted to its lowest level in nearly 30 years—and not by choice. Nine in 10 non-homeowners say they want to own a home, but a variety of financial factors have combined to make it difficult but not impossible.
Real estate professor Fernando Ferreira blames the lingering effects of the recession, which are "real, not just psychological," he says. "Young families have little money saved, more employment uncertainties, less access to credit and more debt from student loans. It does not make economic sense to buy a house under those conditions."
Student loan debt is just one of the barriers to homeownership in today's economy. Lack of affordability and difficulty saving for a down payment are also cited as major obstacles to buying a new home.

Obstacle #1: Student Loan Debt
Americans owe more than $1.3 trillion in student loan debt, spread between 44 million college graduates. Seven in 10 students graduate with loans, averaging more than $37,000 apiece—up 6 percent from last year.
Taking on such a heavy debt burden early in their adult lives is causing many people to put off major life decision like getting married and buying a home. Of non-homeowners with student debt, 59 percent are uncomfortable taking on a mortgage. Nearly three in four cite college loans as their main barrier to the American Dream—despite being employed and making their payments on time—and more than half expect a delay of 5 years or more. Student loan debt can interfere with homeownership in multiple ways, including:
Drag on income. Borrowers in their prime first-time home buying years pay an average monthly student loan payment of $351. That leaves them significantly less income to put toward a down payment. Four in five young non-homeowners agree that student loan payments are hindering their ability to save up for a new home.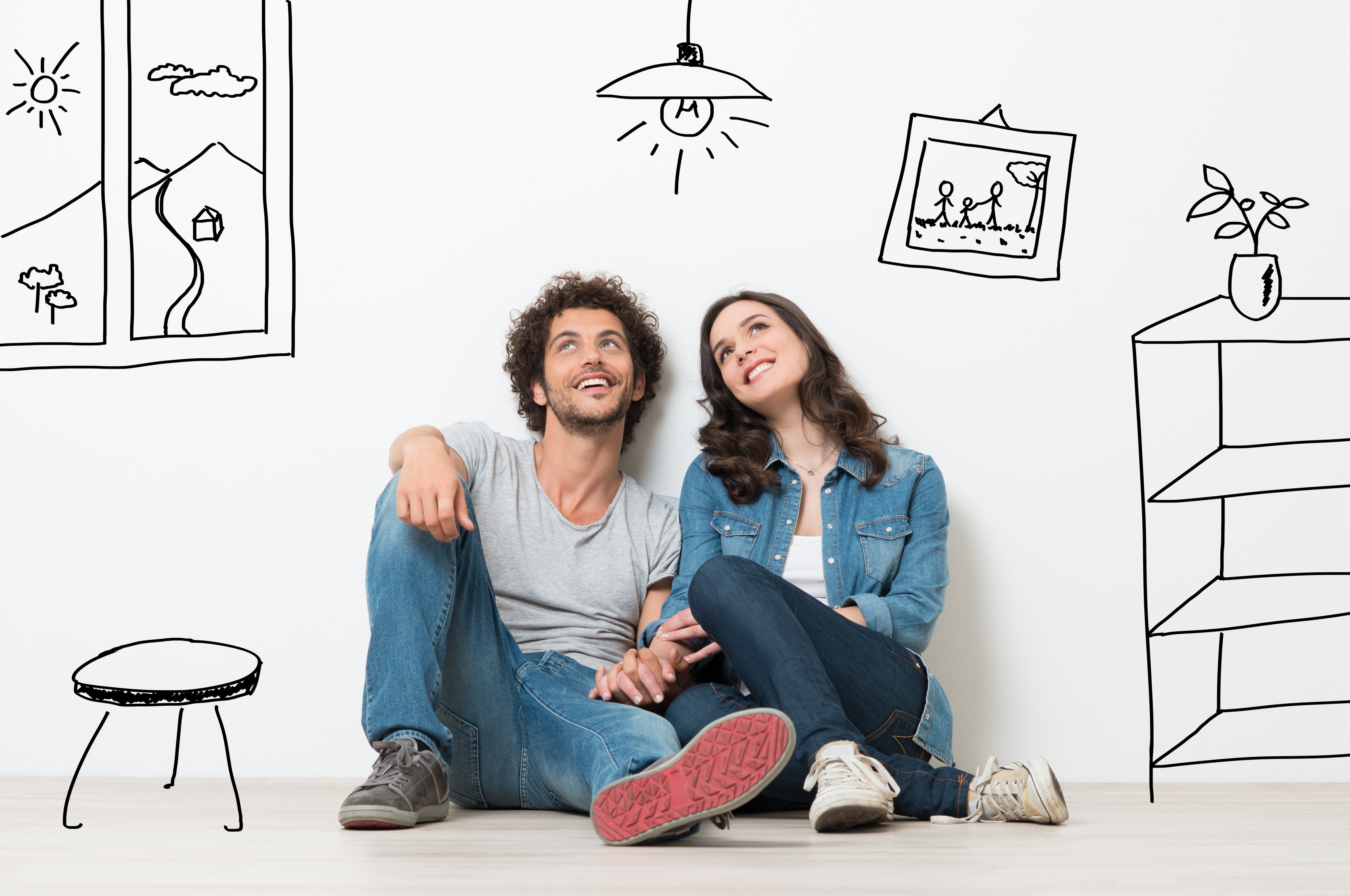 Debt-to-income ratio. Most mortgage lenders want all of a borrower's monthly debt payments, including student loans, to total no more than 43 percent of their income. Many college graduates already pay 14 percent or more of their income to student loans. Add in a car payment or credit card balance, and there's not much room left for a mortgage. Even if you lower your monthly payment through an income-based repayment plan, lenders may not factor that into your debt-to-income ratio.
Delinquency. More than one in 10 student loans are at least 90 days delinquent. Defaulting on a student loan leaves a black mark on borrowers' credit, particularly for those with federal loans who want to apply for an FHA mortgage. "The impact of those defaults on their credit reports could be a barrier to homeownership in the future," says Harvard researcher Jonathan Spader.

Obstacle #2: Down Payment
Saving for a down payment isn't easy. In fact, one in four first-time buyers say it's the most difficult part of the home buying process—especially when expenses keep increasing. Rent, for example, tops the list of fastest-growing prices, climbing 4 percent a year nationwide, nearly four times the overall inflation rate. Many cities are seeing even faster rent growth, such as the Portland area's 13 percent hike last year.
Tightening budgets make it hard to save the thousands of dollars needed to make a down payment on a home. Down payments can range anywhere from 3.5 to 20 percent of the sale price; making a 10 percent down payment on a median-priced home would require nearly $20,000 in savings. For many non-homeowners, that's more than two-thirds of their average annual income.
Many people are also unsure about how much they need to save. Nearly nine in 10 non-homeowners believe it takes at least a 10 percent down payment to buy a home, while the median down payment for first-time buyers is actually significantly lower at 6 percent. This confusion has made many would-be homeowners feel less confident about buying.

Obstacle #3: Affordability
Lack of affordability remains the biggest reason non-owners cite for delaying their dream. More than half of non-homeowners say they simply can't afford it. The median starter house now eats up about 38 percent of the typical first-time buyer's income, compared to 32 percent four years ago.  
The rise in home prices is largely to blame. The cost of a new home has skyrocketed more than 40 percent in the past five years, pricing many low-income households out of the market. To make matters worse, the number of starter homes on the market has dropped by 44 percent, while the supply of midrange "trade-up" homes has shrunk by 41 percent. That means the most abundant houses are those in the more expensive price ranges.  
The shortage of affordable starter homes represents an opportunity for builders, many of whom are responding to the demand with new homes at lower price points. Newly built starter homes at the right price—paired with confidence from the right 3rd party home warranty solutions—could encourage many would-be buyers into the market. With their workmanship guaranteed by structural warranties, new homes are attractive to first-time buyers with tight budgets who aren't prepared to take on major repairs anytime soon. Home builder warranty services can take a lot of the stress out of buying a home by minimizing maintenance and repair costs during the first several years as well as knowing that an independent, 3rd-party warranty company is available as a homeowner advocate to drive resolution of claims, should they arise.  

These obstacles to buying a new home are thorny, but they're not insurmountable. Eight in 10 non-homeowners say owning a home is still part of their American Dream—and many are determined to find a way to achieve it.