After sharing an apartment with two friends, Nashville banker Josh Hing decided it was time to buy a home of his own. But every time he made an offer, he lost to a competing bid.
"It was discouraging going through the stress of waiting the night before to see if I was actually going to be able to get the house under contract or not, just to wake up the next day to learn that I didn't get the house," he says. After a while, he gave up and put his search on hold.
He's not the only one. A growing number of buyers who want to become homeowners are changing their minds and backing out of the housing market frustrated with the intense competition over available homes.
Bidding wars have become the new normal, declares Forbes—at least in the nation's hotter markets, where buyers are wooing sellers with cash offers thousands of dollars above the asking price and some homes are getting snapped up in a matter of hours. Nationally, 59 percent of offers face competition from multiple sources. In places like Seattle, Oakland and San Francisco, as many as 90 percent are engaged in bidding wars. Denver sellers receive an average of five to seven offers, while one scored more than 50.
Many buyers entering the market are finding the home buying process much more difficult than they anticipated as they're forced to vie with a flood of other buyers over an alarmingly small number of available homes. With builders putting up homes at just 60 percent of their usual pace, the nationwide housing inventory remains 7 percent lower in 2017 than 2016, and the supply of unsold homes hovers well below the six-month supply considered healthy. This year has already seen the fewest homes on the market on record, reports Trulia.  
"Listings are scarcer than they've ever been," says Bloomberg. "Bidding wars common in perennially hot markets like the San Francisco Bay area, Denver and Boston are now also prevalent in the once slow-and-steady heartland, sending prices higher and sparking desperation among buyers across the country."
The pent-up demand drove home prices up 6.9 percent in 2016, the biggest increase in three years, and they're expected to rise another 5.2 percent through September. Homes are selling faster, too. During the first two months of 2017, homes sold faster than at the beginning of any year since 2010—especially in cities like Seattle, where the median home sells in just eight days (five times faster than the national average).
Battered and discouraged by the cutthroat market, prospective buyers—many of them first-timers—may wait more than a year to buy a home. They often end up walking away in defeat.
"It's a jungle out there," said Lauren Haule, whose family recently spent a year looking for their first home—and lost a dozen different bidding wars in the process. "People were just going in with these really high numbers to the point where the asking price started to not really mean anything anymore."
What they may not realize is that new home construction could provide the refuge they seek from the bidding wars. Builders who can help these frustrated would-be homeowners see a newly built home as the solution to their house-hunting woes will be poised to tap into a growing market of ready-and-willing buyers.

A Haven for Weary Buyers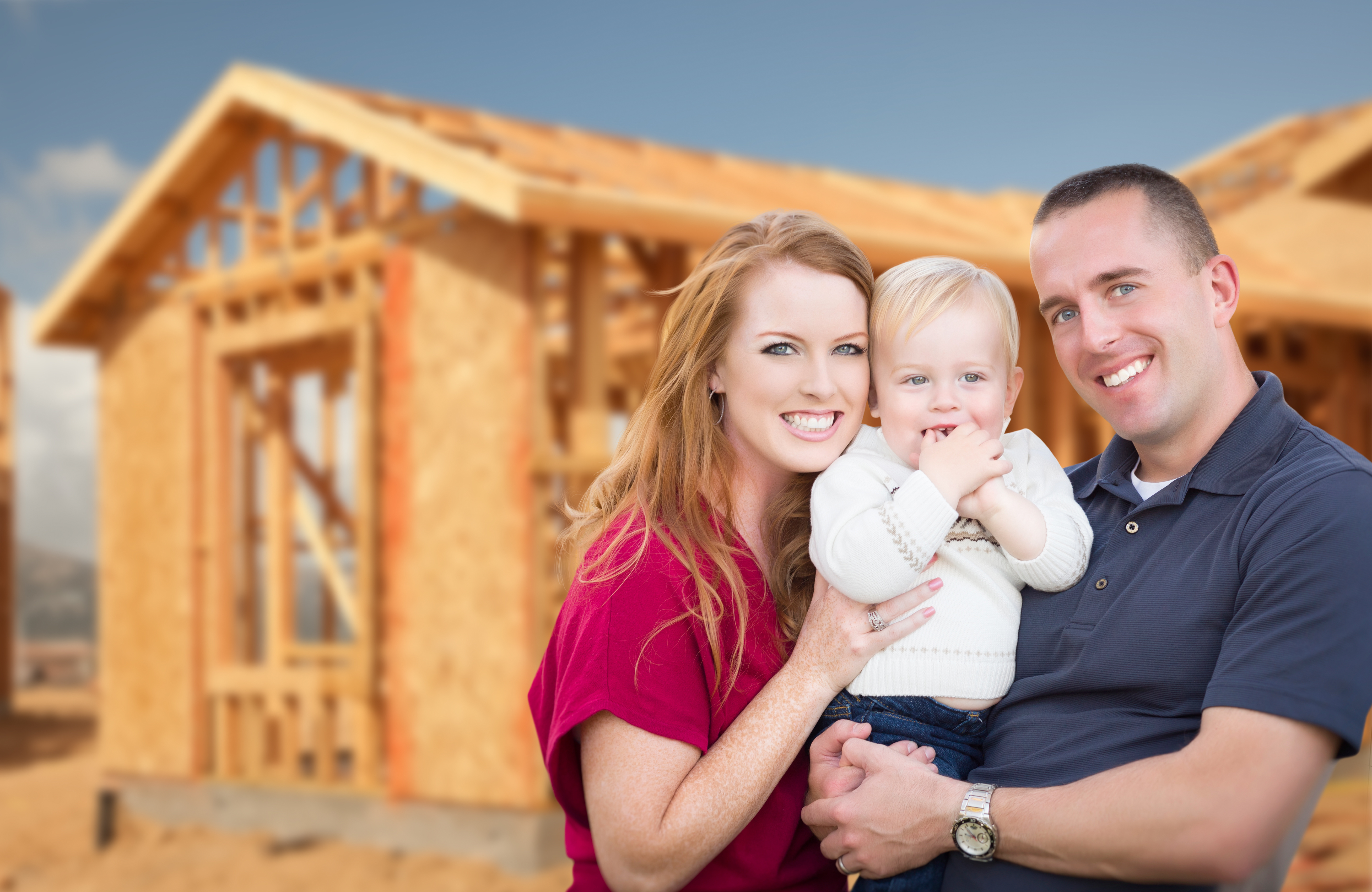 Buyers have had enough of the nail-biting, heart-pounding, adrenaline-gland-fatiguing bidding process. After spending months—and in some cases over a year—on an emotional rollercoaster, they're jaded, emotionally exhausted and just want it to be over.
"You're sort of in this pressure cooker where time is ticking and you think things are only going to get more expensive," said Aamer Hydrie, a single dad who spent more than a year getting repeatedly outbid for homes. "You have this sense of urgency."
Home builders have the ability to take much of the anxiety, guesswork and crushing disappointment out of buying a home. They can provide a calm haven from the bidding war environment; a place where prices are set, timelines are predictable and the sales process is transparent. After going through the emotional wringer multiple times, buyers may see a builder who can create a reassuring customer experience as their ticket out of the bidding cycle.
Most buyers, especially those seeking their first home, focus on existing homes in their search. Many haven't even considered new home construction because they assume it's out of their price range, or because the homes just don't appear in their real estate agent's local MLS search. Having a home built takes "a lot more confidence to initiate than purchasing an existing home," says Ross Heart, founder of Heart Capital LLC.
Not Another Fixer-Upper
Finding a home that meets the buyer's needs was already the most difficult step in the home buying process, but buyers caught up in the bidding wars have had to lower their expectations again and again as homes within their price range have skyrocketed. After setting their hearts on nicer homes initially, they often end up looking at some pretty dismal fixer-uppers.
At a time when more than half of percent of prospective homeowners are first-time buyers, the worst housing shortages fall within the entry-level price range. The number of starter homes on the market has dropped by more than 43 percent in the past several years, which means first-timers are competing over a limited pool of options. Many are getting muscled out of the market.
Forward-thinking home builders are already devising business models to provide the types of homes first-time buyers are looking for, says Robert Dietz, chief economist with the National Association of Home Builders.  Two PWSC long-time, seasoned builders, Meritage Homes unveiled a program targeting first-time buyers with homes featuring smaller footprints and energy-efficient amenities, while Toll Brothers announced the launch of its new line of entry-level homes with limited options and upgrades.
For buyers who are reluctant to take on a fixer-upper, a new home protected with home builder warranty services might be enough to tip the scale in favor of new construction. Structural warranties for new homes reassure buyers that they won't have to pay for a major repair anytime soon. In a volatile housing market full of uncertainties, the right home warranty solutions can make newly built homes an attractive option for frustrated buyers.