Professional Warranty Service Corporation Promotes Roger Langford To Vice-President, Sales & Marketing
January 16, 2015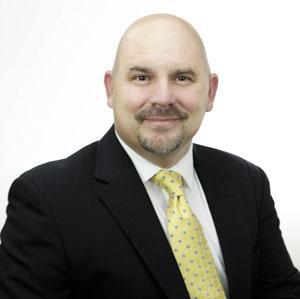 CHANTILLY, VA – January 16, 2015 – Professional Warranty Service Corporation ("PWSC"), the leader in new home warranty products, warranty administration and risk management solutions to America's top builders, announced the appointment of Roger Langford as the Vice-President, Sales and Marketing. Mr. Langford will be responsible for overseeing all functions and personnel related to PWSC's overall Marketing and Signature Warranty product sales.
"Roger's longtime relationship with the sales organization, high-level sales performance and ability to engage builders and partners is a considerable asset to our organization. We will continue to rely on Roger for his industry knowledge, builder and association relationships as well as his experience and understanding of regional builder nuances to drive revenue from PWSC's 10-year insured builder's limited warranty program and other ancillary products and services," said Gale Sommers, President and CEO at PWSC.
Mr. Langford has been a part of the company's sales organization for over 12 years. He has carried multiple state property and causality licenses and is a CRIS (Construction Risk Insurance Specialist) certified through IRMI (International Risk Management Institute). Roger Langford is a NAHB National Director, HBAV Director , and a member of the Society of Honored Associates. He has served as the Associate Vice President for the Home Building Association of Richmond and The Home Builders Association of Virginia. Roger was also a contributor on the 4th edition of Residential Performance Guidelines..
Most recently he served as PWSC's National Sales Manager where he managed larger builder accounts, drove strategic marketing and sales agreements to increase the company's product offering and partnered with marketing to further builder outreach. Roger also served as the Southeast Regional Director for Virginia, North Carolina, South Carolina, Georgia, and Florida. Prior to PWSC, he was a reporter for WKPT-TV19 in Kingsport,TN.
Roger Langford received his undergraduate degree from Emory and Henry College in Emory, Virginia.
About Professional Warranty Service Corporation
Professional Warranty Service Corporation (PWSC) headquartered in Chantilly, Virginia, is the leading provider of new home warranty products and administration services to the largest tier of domestic residential construction firms in the U.S. PWSC addresses the needs of America's top builders through superior risk management, best-in-class customer care and dispute resolution services as well as exceptional sales and marketing tools.
For More Information:
Website – www.pwsc.com
Facebook – www.facebook.com/pwscprotects
LinkedIn – www.linkedin.com/company/professional-warranty
Twitter – www.twitter.com/PWSCProtects
Pinterest – www.pinterest.com/pwscprotects
Contacts
Jess Norman, Director, Marketing
800.850.2799