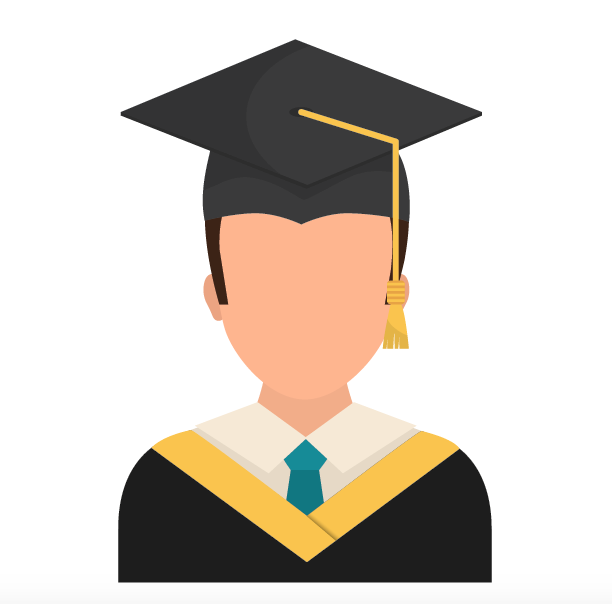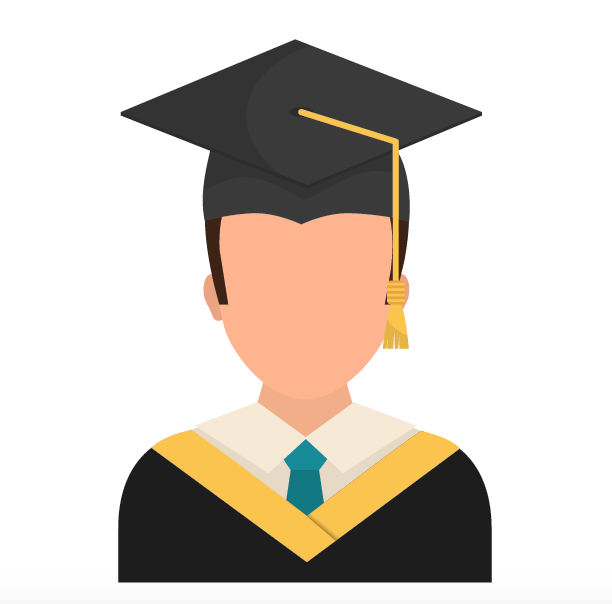 When Alexis Skordilis headed off to college at DePaul University in Chicago, Illinois last fall, her parents did the math. Dorm living or off-campus rental?
Neither, it turns out.
"By the time we figured out the cost of a dorm room for four years, we were better off just buying a place in the city," says bank data manager George Skordilis, who ended up buying a three-bedroom condo he and his wife plan to move into after their daughter graduates.
They're not the only ones. With college costs on the rise, many parents are attempting to save money by buying their own student housing.
"For several years, we saw an uptick in renting apartments for college students instead of putting them in dorms, which cost so much more now," says Heather Gustafson, a broker with @properties in Chicago and member of the board of directors of the Chicago Association of Realtors. "Now, many parents say buying a home—condo or house—can cost less than renting or paying for a dorm. And they have a place to stay when they visit their son or daughter."
Room and board is the second-biggest expense for college students. A dorm room on campus at a private four-year university can average $11,516 a year. This adds up to more than $46,000. However, this cost will be even higher if your child is one of the 61 percent of college students who take longer than four years to complete their degree.  Renting with roommates can sometimes cost less, but not always. In some hot markets, where prices are soaring, rent can exceed $17,000 a year.
"As the economy continues to improve, college students (and their parents) are realizing that they're spending the same on rent as they would on an actual monthly mortgage," says Diana George, founder of The Vault Realty Group.
As the college-age population continues to grow and college enrollment reaches an expected 19.8 million by 2025 (a 14 percent increase from 2014), demand for already-scarce student housing is likely to skyrocket. And that means room and board costs will keep going up. Rather than remain at the mercy of the rental market, many parents are opting to buy instead—and some are even turning a profit.

Investing in student housing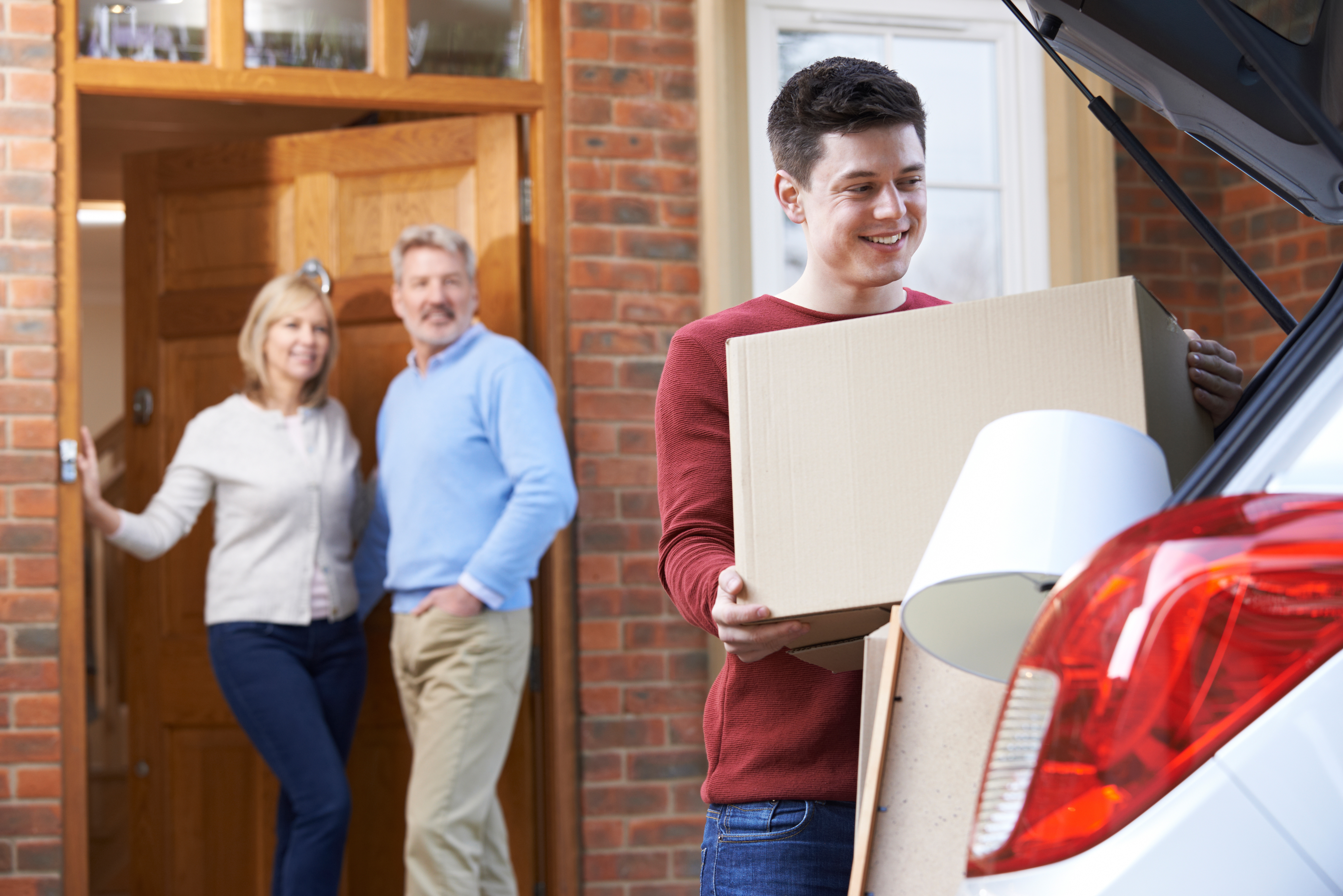 Buying a home for your college student can help keep a lid on unpredictable living expenses, but that's not the only reason an increasing number of parents are doing it. For many families, their second home also doubles as a real estate investment.
"Many parents are viewing off-campus housing options as something that could not only provide a home for their child but also be an investment that could appreciate in value for resale after graduation or provide a place for their future retirement," says Investopedia. "Whereas housing demand may fluctuate in other areas, college towns boast a steady flow of students, professors, and staff, and a percentage of those will always require off-campus housing."
Considering it takes about seven years for a home to increase in value enough to break even on the sale, buying a home makes the most sense as a long-term real estate investment strategy, says U.S. News & World Report. That's why many parents choose to hang onto the home and rent it out once their child graduates. Some even end up paying their recent grad to manage the property for them.
In addition, others plan to move into the homes themselves once their children graduate. In fact, an increasing number of Baby Boomers are targeting college towns as a desirable place to retire.
"If parents buy a home, at the end of the day, they have another asset in their portfolio," Gustafson says. "They've put money toward the mortgage of a new property instead of paying a landlord for a property they won't use again."

Tips for making a smart investment
With a student housing market estimated at $4 to $5 billion, it's clear why investors see potential in college town real estate. But not all parents make a profit. The key is to know what you're getting into.
Research the market. The cost of buying versus renting can vary widely from city to city, so it's important to get a realistic picture of the rental landscape before you decide to invest. Find out the true cost of renting off-campus—which can be higher than the university advertises—compared to dorm living. If you plan on renting out the home later, research the size of the student population, how many live off-campus, and how big the rental market is to get a clear sense of the demand in your child's new town.
Check for conflicts. Since financial aid is based on your family's overall financial picture, removing your child's room and board expenses could result in losing some scholarship or grant money. Before you buy, make sure your investment won't affect your child's funding prospects.
Consider the risks. Buying a home for your college student to live in can be a sound investment, but it's not without its risks—like potential property damages. It's also important to consider the fact that one in three college students drop out or transfer after their first year. Ask yourself if you are you prepared to take on the responsibilities of a landlord sooner than anticipated. And do you have a plan for maintaining the property between tenants?
Get a warranty. One advantage to newly built homes is that they typically come with builder's warranties. A home builder warranty safeguards parents against having to shell out for major repairs while they're still putting their child through college. Plus, if you eventually decide to sell, home builder warranty services can help sweeten the deal for potential buyers as the coverage remains on the home through the end of the warranty term. If you are investing on a resale home, a systems and appliance warranty, like HomePRO may be a worthy purchase as tenants come in and out of your property.  Knowing you have additional coverage on the elements of a home that get used the most, like refrigerators, heating and cooling systems and the washer/dryer may lend some additional confidence in becoming a landlord in a college town.  Learn more about how to protect your college town investment with builder's warranty services from PWSC.   

College is expensive enough without paying an arm and a leg for student housing. Buying a new home for your child to live in can help remove some of the financial pressure—and become a valuable part of your investment portfolio.