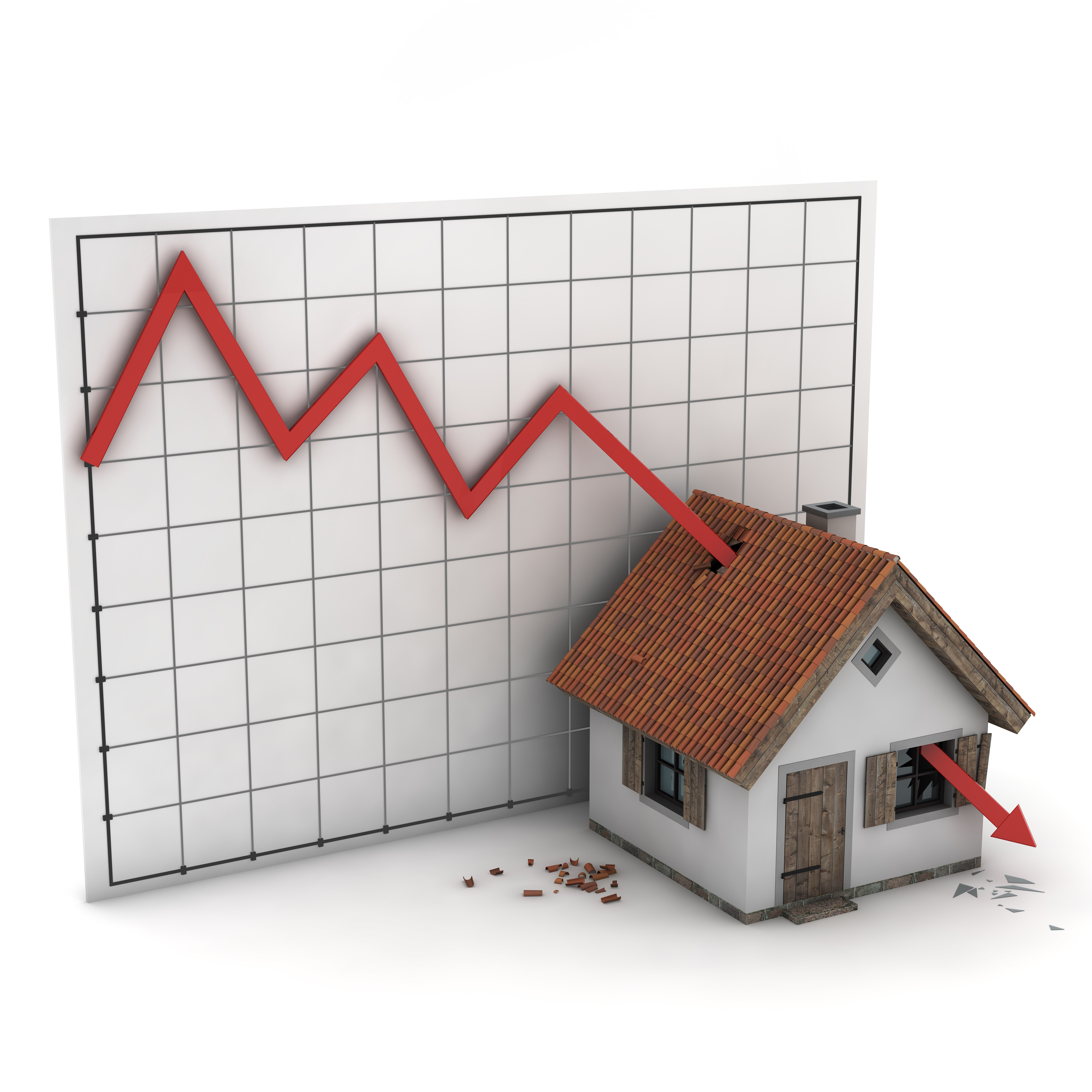 The U.S. economy is not expected to crash in 2019. Based on data released in December 2018 from the Federal Reserve, the economy will likely avoid a crash due to a variety of factors, including increases in household incomes, a rise in real estate equity and net worth and only a slight uptick in debt. However, a recession similar to that of 2008 is a definite possibility, according to Forbes contributor Bill Conerly. How hard could a recession in 2019 hit home builders, and how can a home builder's warranty and comprehensive insurance assist with risk management? As a residential developer, it's crucial to be up-to-date on market forecasts so that you can protect your bottom line and ensure your construction business continues to prosper.

Will the U.S. Face a Recession in 2019?
Housing inventory is currently low, leaving many prospective buyers waiting for the right opportunity to purchase a home. Generally speaking, this is good news for new home builders, as long as they are creating the types of homes that the market is demanding. Millennials and other first-time home buyers are trending toward preferences for modern, functional, multi-family structures in urban areas as opposed to more square footage on larger pieces of rural property.
Business Insider's Senior Markets Reporter Akin Oyedele notes that in December 2018, the Federal Reserve raised the federal funds rate by 25 points and announced its plans to increase rates again this year. This hike in the federal funds rate may result in higher mortgage rates for home buyers. Yun Li, CNBC Markets and Investing Reporter, adds that "recent action in the stock and bond markets is signaling [that] a recession may be nearing."
The Impact On the Housing Market from Previous Recessions
How was the U.S. housing market affected by previous recessions? In 2008, the housing market took an immense hit. However, Li points out that since 1980, the market withstood each recession until the 2008 crash. On average, the FHFA House Price Index increased by more than 7 percent, and prices rose by almost 3 percent throughout each recession. What does this tell us about the potential effects of a 2019 recession? Some, like Li, believe that the housing market could survive a recession over the next few years.
The Impact On Home Builders from a 2019 Recession
New home construction has seen a slow uptick in recent years after coming to a halt during the 2008 recession. However, Devon Thorsby, Real Estate Editor at U.S. News & World Report, says that "housing starts still aren't on pace to meet demand." Due to the slow rate of residential construction, home prices have risen drastically over the past few years. Additionally, most new home builders were developing high-end and luxury homes which contributed to higher overall prices in the housing market. In 2018, the U.S. Census Bureau reported new home starts at a 10-year peak. However, most of these starts began in January 2018, and the numbers did not rise after that. Thorsby believes that hikes in interest rates could be having an impact on the new home construction industry as residential developers rely on loans for their new home building projects.
Trulia's November 2018 survey by The Harris Poll asked over 2,000 people about their home-buying aspirations and general views of the current housing market. Results from the survey indicated that most people want to purchase a home, but feel that they cannot save enough money for a down payment or afford mortgages for homes at the current market price. In recent years, the rising price of homes in the U.S. has surpassed income growth. If supply continues to be limited in 2019, real estate prices could continue to rise. The end of 2018 saw a slight increase in inventory due to a decrease in demand because of affordability issues. This could result in residential developers lowering their prices in 2019.
Structural Home Warranties Help Home Builders Manage Risk
Many have speculated that the U.S housing market hit a peak in 2018. If a recession is on the horizon, the real estate market will be affected, so it's vital that new home builders are prepared for various housing market scenarios in 2019 and beyond. How can residential developers manage risk in times of economic uncertainty? New home builders' warranties and comprehensive insurance packages are essential in staying proactive about the possibility of a recession.
Professional Warranty Service Corporation partners with home builders to provide risk management solutions including new construction home warranties, dispute resolution, erosion tracking, legal and regulatory monitoring and marketing support. Home builder warranty coverage is designed to strengthen risk management strategies for builders and developers by adding a layer of protection administered by a third party. To learn more, contact a structural home warranty expert at PWSC today.