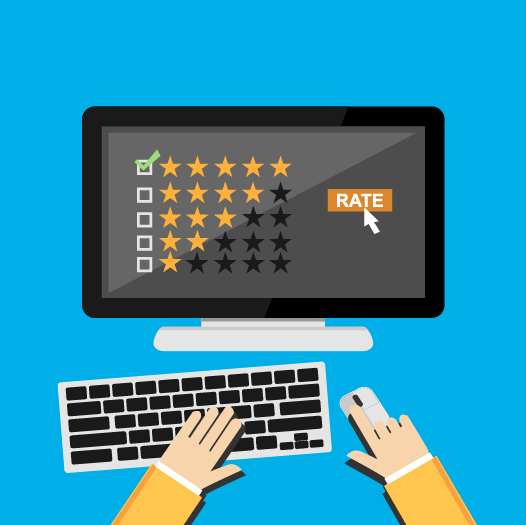 When prospective buyers decide to start house hunting, their first step has typically been to seek word-of-mouth recommendations for a builder or real estate professional. But that's changing.
Today, a whole new generation of home buyers is getting ready to enter the market. And they're just as likely to check your online reviews as they are to ask their friends and family about you.
More than 85 percent of consumers use online reviews to assess local businesses. Most trust them just as much as word-of-mouth recommendations—and 6.5 times more than traditional advertising. Eight in 10 will change their purchasing decisions based on negative reviews, while an even greater percentage are directly influenced by positive reviews.
Yet many builders and real estate professionals aren't taking advantage of this powerful sales tool. Many may be skeptical of the value of online reviews, while others shy away because they can't control what customers say about them. As a result, nearly two-thirds of real estate agents miss out on leads from online reviews—leads that are typically easy to convert into sales, savvy agents agree.
Builders and professional real estate agents who ignore online reviews are doing themselves a disservice.
"These days, consumers have an expectation for honest, insightful and frequent customer reviews," says business analyst Jeremy Marsan. "If they don't find any real estate agent reviews on your profile, they'll move on to the next."
The Impact of Online Reviews
There's a reason more than 780,000 real estate agents have Zillow profiles and nearly 136,000 home builders have a presence on Houzz. The importance of such sites in today's housing market "cannot be overstated," says Real Estate Marketing Magazine. The top three online real estate portals capture more than a third of all real estate-related traffic. Online reviews can:
Influence home buyers' decisions. Aside from personal recommendations, "consumer opinions posted online have the most influence on purchasing decisions," says Builder Magazine, adding that nearly 81 percent of new home buyers say reviews and testimonials are important when researching builders. "This means that online customer reviews are now more important than ads on TV, branded websites, print ads and media." Positive reviews are also more important than price and brand combined and can enhance the value and desirability of a product or service by as much as 9.5 percent.
Boost local search rankings. Online reviews are one of the top seven factors that "can influence your rankings for local search terms", accounting for up to 10 percent of how Google and other search engines rank search results, says SEO software company Moz. When it comes to search results, both the number and quality of reviews matter.
Improve search result clicks. Businesses that have online reviews often appear in Google's search listings with gold stars indicating their review score. These stars not only catch home buyers' attention, but they can actually increase click-through rates by up to 20 percent.
How to Maximize Your Online Reviews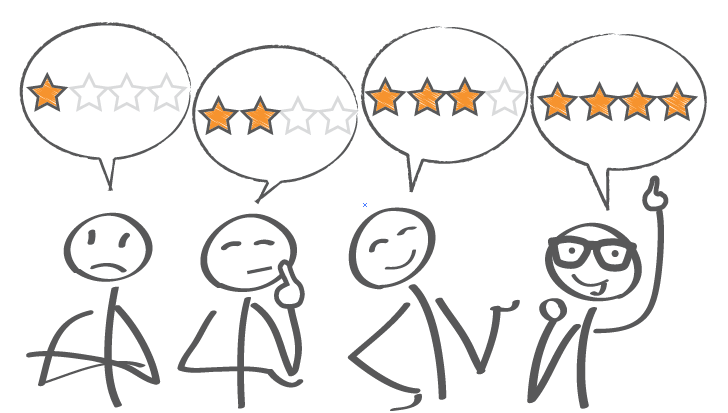 In today's digital world, online reviews are a critical part of any marketing strategy. That's especially true for home builders and real estate professionals, whose clients depend heavily on recommendations when making home buying decisions. Here are some tips for maximizing this powerful marketing tool:
Claim your profiles. Customers will talk about you whether you want them to or not. The important thing is to make sure you're part of the conversation. Developing your profile on major review sites will strengthen your search rankings while allowing you to respond to customer comments and help mitigate negative reviews. Ideally, you should build your presence on traditional business directories as well as real estate-specific platforms.
Don't sweat the bad ones—respond to them. While it's true that negative reviews can diminish your desirability by 11 percent, they can also do you a favor. Customers often mistrust businesses with only positive reviews; the ideal rating for influencing purchasing decisions is 4.2 to 4.5 stars, not 5 out of 5. Negative reviews also give you an opportunity to make amends, turn unhappy clients into satisfied ones and allow other home buyers a front-row seat to your exceptional customer service. If the review is about a problem with their new home, for instance, you can reply with instructions for getting the issue fixed through their structural home warranty.
Ask happy clients for reviews. Most consumers will form an opinion about your business after reading just six reviews. There's nothing wrong with soliciting reviews from happy clients—as long as they're legitimate. For example, during your post-sale follow up while reminding your homeowner about their 10-year structural warranty for their newly built home, you can ask the client to leave a review about the quality of their home's construction or about the home building process. You'll be surprised at how many are willing to write a few lines of praise. This also creates a steady stream of new reviews, which is important considering that online reviews typically have a shelf life of 3 months.
With so many home buyers turning to the internet for recommendations, online reviews can make a big impact on your success as a builder or real estate professional. Home warranty service, trustworthiness and professionalism can all play a role in how customers talk about your business. The most important thing is to make sure you're taking an active part in the conversation.