If you were buying a new vehicle today, would you purchase without a warranty? Would you research before buying to compare which manufacturer has the most features and offers the most inclusive warranty? In today's society, consumers expect perfection more than ever before. They have technology at their fingertips all the time. When purchasing computers, new vehicles, cell phones, appliances and just about anything else, consumers do expect a warranty of some sort to protect them from future failure, while giving them peace of mind. With research they can find information about the best products and reviews on whatever they are purchasing. Your future clients have the same opportunity to do this when purchasing their new home and researching you as a builder.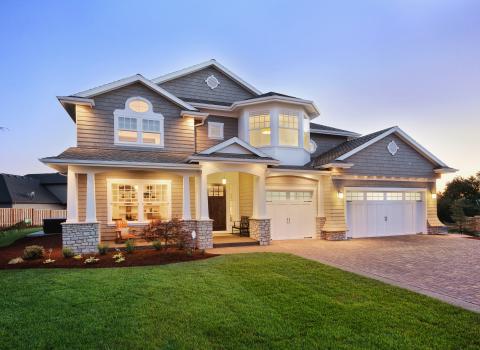 Homebuyers are looking for the most amenities they can get for their dollar. From upgraded flooring and top chef kitchens to energy saving features with low maintenance and lengthy warranties. Buyers want it all. Most builders are including these features in their homes, so the comparison gets even tighter. As an added amenity, a builder has the opportunity to qualify to be approved in an insurance-backed home warranty program that offers additional coverage and assurances to their consumer. When reviewing the extra coverage that the builder has offered, a structural home warranty with true insurance-backing becomes a welcomed added feature and increases the value of the homes that you are selling.
When building homes, builders have a statute of repose to which they must adhere. In each state, the limits of responsibility are different, but the expectations are the same. You are expected to comply with your state requirement which may include giving a full year of systems coverage and several years of structural integrity. If consumers research state requirements and builder warranties, they may learn that some builders offer beyond the state requirements and include a full ten year structural warranty. Taken a step further, research will show that a ten year insured structural warranty is the strongest coverage available. As a consumer, this increased coverage with an insurance-backed structural warranty gives a buyer a sense of security and added value when considering a home purchase. As a builder with a ten year insured structural warranty, you are offering added confidence, a greater comfort-level to the purchaser as well as increasing the value of your product in the current and future housing markets and relieving yourself of some of your liability.
The "aftermarket" effect of an insurance-backed structural home warranty is significant and should not be underestimated.
* Additional assurances to your home buyers that their builder is standing behind his product.
* Greater protection via insurance that extends to you and your homeowners.
* An increase in value at the time of buyers resale. Transferability of any remaining years of warranty coverage is a strong benefit for a future homeowner.
* More sales & happy customers. Buyers talk! Advertise through them with a strong warranty partner.
* Relief of liability and long-term risk management to the builder after the sale.
* Real estate investments that retain value over time.
Not every builder qualifies to join home warranty programs. Your company can use differentiation as a tool to sell more homes and provide added value. Your reputation of conscientious business decisions that put your buyers first will pay off in increased dividends and future sales. Most other purchases pale in comparison to invested dollars that buyers spend on a home. As your consumer, wouldn't you ask for a structural warranty?
Added Feature, Added Benefit = Increased Sales, Increased Dollars & Increased Value!