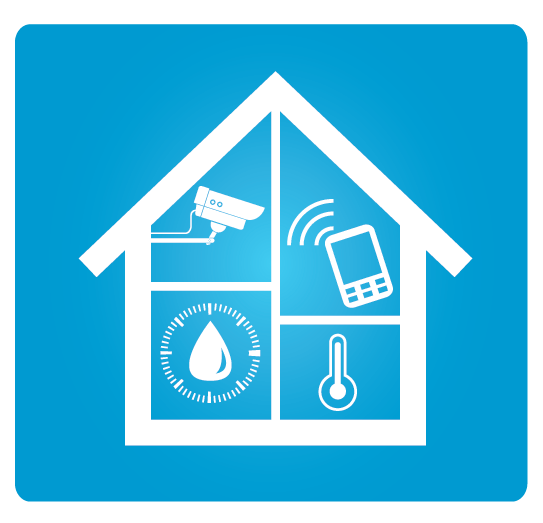 Think about how much time you spend each week digging for your house keys. Or watering plants. Or making grocery lists. Or running back home because you forgot to lock the door or turn off an appliance.
How much time could you save over the course of a year if your home took care of all those things for you?
Today's homes can. The rise of smart home technology offers homeowners an unprecedented level of convenience. Not only can you control every aspect of your home from a smartphone, but smart technology adapts to your needs and behavior, automating your home's systems with minimal attention required on your part.
Today, around one in 10 U.S. homes have some sort of smart technology—and more than 5.5 million are added each year. In five years, one in three homes will be smart, with more than 21 billion devices deployed in homes worldwide.
Although home automation technology has been around for decades, clunky systems and high price tags kept it confined to luxury dwellings. But smart homes aren't just for wealthy technophiles anymore. More than half of Americans already own smart home technology or plan on installing it within the next year.
"As smartphones and tablets become increasingly prevalent, smart home tech is becoming easier to use and dramatically more affordable," says Forbes.
Analysts have long predicted 2020 as the year smart homes would achieve widespread acceptance, but "that time may come sooner than we originally thought," says Coldwell Banker Real Estate. Of consumers who have embraced home automation, more than one third say they're not early technology adopters—an indicator of impending mass adoption.
"The smart home is going mainstream fast—and the technology is addicting," Coldwell Banker says.
Each week brings a new wave of devices with home connectivity, from self-regulating thermostats to smart door locks. And consumers are hungry for them. Of those who have purchased a smart home device, 70 percent said they're likely to add more.
"The smart home has really hit its stride," says the State of the Smart Home Report. "We hear it in the news—and from our neighbors—every day."

What Can Smart Homes Do?
Homeowners are desperate to carve some free time out of their busy lives, and they're increasingly turning to technology for the answer. Smart homes help by automating all those little tasks around the house that eat up our time every day.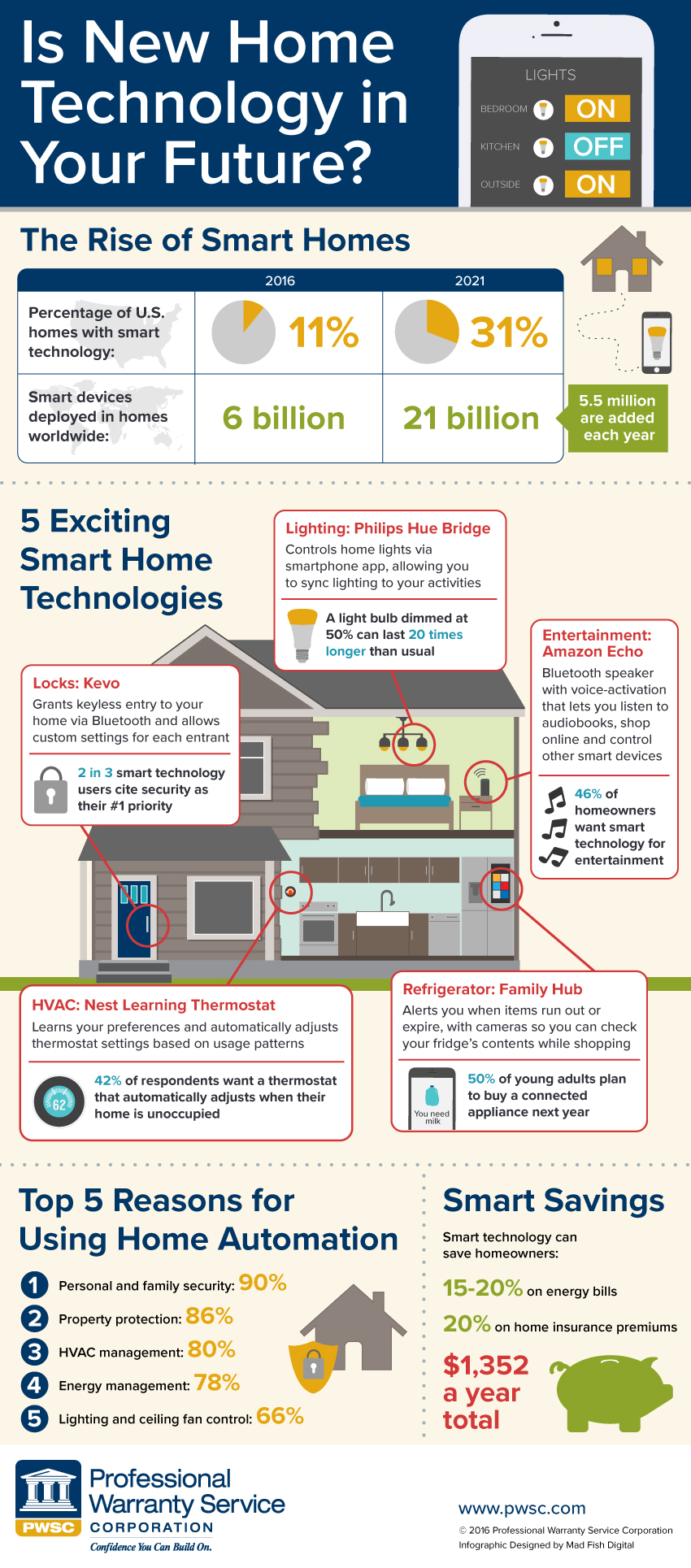 "The automation of simple tasks saves us time—time that could be spent on our families, our careers, or other passions," says Cleverism.
Smart homes also have the potential to be greener and cheaper. For example, "water and energy-monitoring tools, and programs to optimize energy consumption, could impel us to lower our water and energy usage, which could, in turn, lower our bills and reduce our carbon footprint," Cleverism says.
What sets smart technology apart from simple home automation devices (like a programmable thermostat) is its ability to learn the user's preferences and adjust itself accordingly.
"Consumers most desire things that don't require any interaction," says analyst at Moor Insights & Strategy Mike Krell, demanding "smart devices that automate themselves" and adapt to our needs so we don't have to think about them. High-demand features include:
Vacation mode—Devices that know when the homeowner is away and act accordingly by turning the thermostat up or down, changing the lighting, and arming alarms, motion detectors and other security measures.
Set-it-and-forget-it—Devices that adjust to environmental conditions, such as automatically turning the lights on at sunset and off at sunrise or altering the lawn watering schedule when it rains.
Motion detection—Devices that respond to an occupant's presence by turning the lights on when they enter a room or unlocking a door when they approach.
"All these items require little to no interaction but can make a big difference in quality of life," Krell says.
The possibilities for making life easier are endless. For example, home automation can be a huge boon to family caregivers (which represent a growing number of U.S. households) with monitoring and diagnostic tools that simplify caregiving. Smart homes can also:
Automatically adjust thermostat settings based on usage patterns.
Grant keyless entry to the home through Bluetooth phone recognition.
Control and monitor entrants' access (such as a housekeeper).
Send parents a text when kids get home from school.
Dim the lights and drop the window shades when the TV is turned on.
Notify homeowners when leftovers in the fridge have spoiled, the dishwasher runs out of detergent, or pantry supplies get low.
Monitor the movements of children and pets.
Automatically water plants when moisture levels are low.
Monitor the heart rate of all occupants and alert 911 during a health emergency.
Even if you're not planning on staying in your home for the long term, smart technology might be worth it.
"While smart technology is becoming nearly standard in newly built homes, putting it into existing homes is becoming much more prevalent and therefore giving sellers of those homes an advantage," CNBC reports. "Even sellers of larger homes, who may be marketing to older, move-up buyers, should consider it."

How Can a Systems and Appliance Warranty Help?
The more sophisticated our home systems become—and the more we rely on them to minimize hassle in our lives—the more important it is to protect against failure. Most homeowners aren't financially prepared to absorb the cost of a major home system or appliance repair.
Systems and appliance warranties for homeowners cover a home's major systems in case of a breakdown due to normal wear and tear. Contact PWSC to learn more about how a systems and appliance home warranty can help you keep your smart home functioning smoothly.