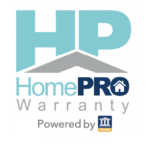 FOR IMMEDIATE RELEASE
[Chantilly, VA, JULY 8, 2021] – Professional Warranty Service Corporation recently announced two new options in its HomePRO warranty product line: coverage for existing homes and a plan specifically for rental properties. The move expands PWSC's protections beyond home builders and new construction to serve the broader real estate industry.
HomePRO offers comprehensive protections for systems, appliances, and expenses related to malfunctions for homes of any age. Additionally, there is flexibility in coverage levels available to homeowners.
"Low inventory has prices up nearly 24% year over year pushing homeowner budgets to the brink. As a direct-to-consumer product, HomePRO gives additional confidence to homebuyers. Yet we also see builders and realtors offering HomePRO as a strategy for making their properties more attractive to prospective buyers," said Todd Kauffman, Senior Director of HomePRO for PWSC.
PWSC's second new program, HomePRO Rental Property Protection, gives property managers and landlords the option to place a warranty on every property they own or manage, avoiding the complicated process of finding qualified contractors to diagnose and repair failed systems or appliances. PWSC processes claims and coordinates directly with vendors to fix tenant issues. The warranty process streamlines repairs improving the tenant experience and property manager efficiency while protecting landlords from unexpected expenses.
"Throughout PWSC's history, we have protected the homebuilding industry. By expanding our warranty product line, we now can protect all homes—new builds, resales, and rentals. New construction builders, as well as their realtor and property management partners, now have a one-stop-shop for protecting their various properties with HomePRO warranties," said Roger Langford, Vice President of Sales and Marketing for PWSC.
PWSC's new warranties join HomePRO's original offering for builders, a warranty product designed to be included with new homes.
###
About PWSC
PWSC is nationally recognized as a risk management partner in the home building industry, protecting more than 1.7 million homes from America's top builders through warranty programs. As the housing market continues to evolve, so does PWSC. With nearly a century of combined in-house builder experience with multiple top ten builders, the PWSC team is uniquely positioned to lead the charge in offering groundbreaking, comprehensive risk management solutions to the real estate industry. Find more information, visit our website.