5 Warranty Features Your Home Builder Solution Needs
When it comes to setting your warranty program up for success, PWSC is a valuable partner for everything from incorporating your warranty into your marketing efforts to insuring major structural defect claims. However, it is still important to have the right solution in place to manage your day-to-day warranty requests effectively. That's why we've asked ECI, one of our best industry partners to share some of their expertise on the critical warranty features every home builder's ERP should include in this post.
You're currently facing enough challenges during the build; you don't need managing warranty to be one of them. Having a good system in place not only gives you instant access to the entire construction of each house and the trade partners involved, but it also helps you improve subcontractor response and control warranty costs.
Here are five key features your home builder system needs to manage the warranty process:
1. Issue tracking
You can't solve warranty problems without having a way to comprehensively document and manage all customer-service-related issues. Your system should be able to capture:
What the problem is

How long it has been a problem

What you are doing/has been done about it

Who is responsible for it

Whose help is needed to fix it
2. Communication
While it's important to keep track of what warranty work you are doing, you also need to make sure you communicate and document that information to all parties. There are many critical people involved: the builder, the homeowner, trade partners, etc. All these people need to know the right things in a timely manner, and be able to refer to things historically.
Efficient communication between the builder and trade partners will help make the job run more smoothly, and good communication, and setting appropriate expectations with the homeowner is equally essential. Letting the homeowner know what is happening and when gives them greater visibility into the process and results in a better experience. Making sure your home builder system has a portal for homeowners is a great, on-demand way to provide them with the opportunity to check on the progress at a time that's convenient for them.
3. Document management
We collect a lot of information, so having an easy, efficient, and secure way to manage warranty and customer service documentation digitally is a must. From sharing uploaded documents to electronic issuance of POs and work approvals, storing these details in one spot makes it easier for everyone to find relevant information, know what has happened, and what's taking place.
4. Alerts
A lot of communication can happen during the warranty phase, but you shouldn't have to waste time searching for critical information This is especially true for homeowners who aren't living in the system like the builder or trade partner involved in the work. You want to let people know what they need to know when they need to know it.
5. Reports
Quickly accessing dashboards or reports that provide you visibility is another critical feature your system needs. You should be able to report on warranty service alongside your existing reporting in your ERP and third-party reporting tools and see the following information:
How are we doing in production quality?

How are we doing in servicing issues that come up?

How busy are my warranty reps?

What trades can we identify issues with?
You need to report on customer service in the context of the rest of your business and help identify recurring problems to improve construction quality on a continual basis.
Not only is it vital that the warranty module of your home builder solution include the above features, but it should also support your workflow. For example, you should be able to walk a house with a customer and enter issues and notes as you go on whatever device you have with you.
By having an integrated system, managing the warranty process should become easier and lead to better information, more informed parties and higher overall customer satisfaction.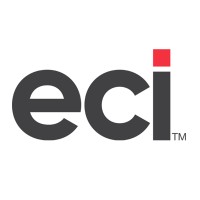 MarkSystems is the home building industry's leading single-platform ERP, a completely integrated, easy-to-use cloud-based solution that maximizes business efficiency for home builders and property developers. It supports every aspect of new home construction from sales through construction and warranty and provides a unified view of all your projects.