In an ideal world, every house you build would wow its buyer, and all of your clients would live happily ever after in their gorgeous new homes. However, sometimes the process can be less smooth and expectations aren't met.
"American consumers expect a perfect home," says Jerry Howard, CEO of the National Association of Home Builders. But, he adds, "there's no such thing as a perfect home, and so I think that there are often disputes that arise out of that."
When you consider that the typical house contains more than 3,000 different parts, it's no wonder that nearly three in four new construction homes end up with defects requiring a return visit for repairs.  Often the complaints are structural in nature—a quarter of newly built homes will experience some structural distress within the first 4 to 7 years.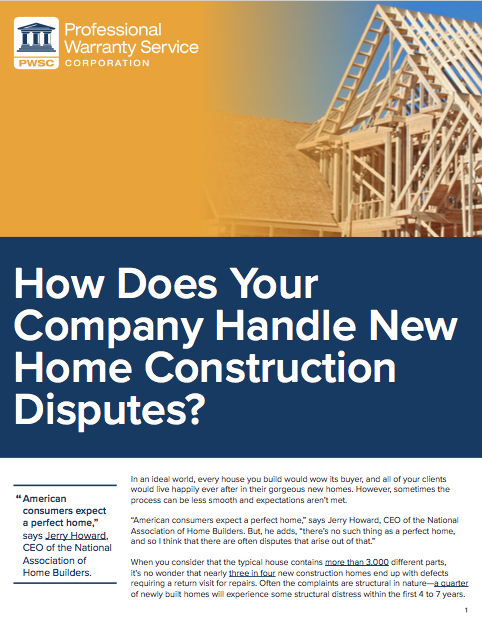 Continue reading How Does Your Company Handle New Home Construction Disputes.