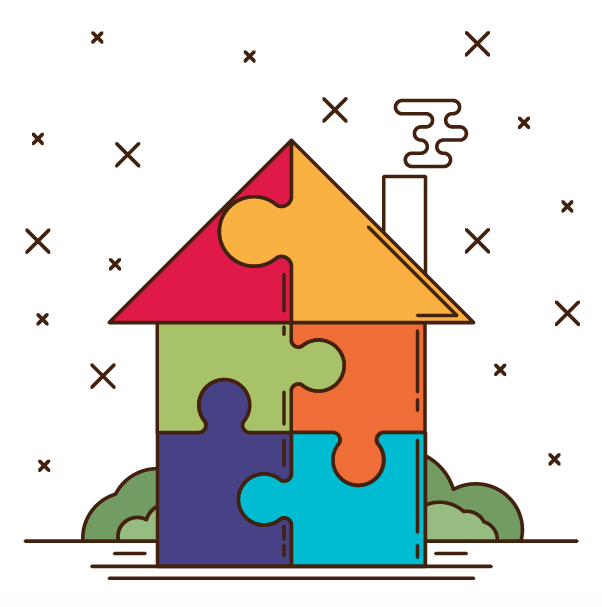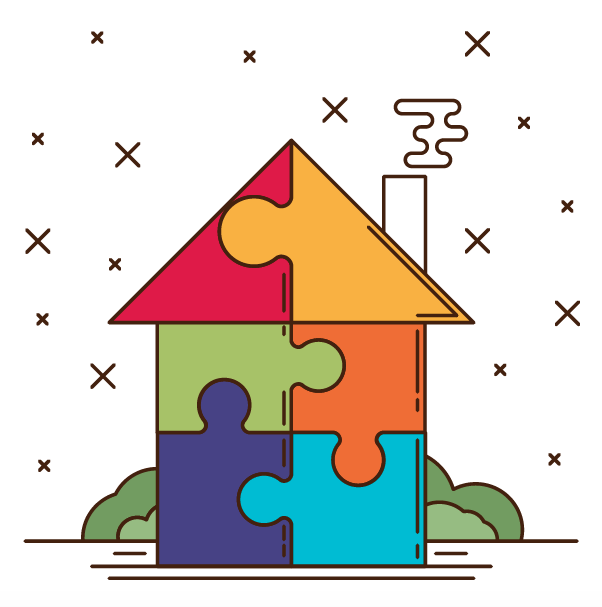 The decision to build a new home versus buying a resale home is a big one and can be a bit frightening, especially if you are not familiar with all of the steps involved.  Many potential home buyers avoid new construction transactions because they are unsure of the process and are terrified at the thought of starting "from scratch". As a seasoned real estate professional, I am here to tell you that the new construction process, though sometimes exhausting, can be an exciting and rewarding opportunity to have the exact home you have been looking for built to your specifications.  
Building a home from start to finish can take months of planning. Putting together your Pinterest boards with ideas for each room, deciding on favorite floor plans and features, considering color schemes and decorating ideas are some of the fun privileges that come along with designing and building your home.  However, they are not the first steps in the new construction process.
Just like the structure of your new home, you must start with the "foundation".  The foundation in the building process is your budget. A real estate agent may offer lender suggestions who will pre-qualify you for a loan, giving you the basis for your price range.  A caveat, some builders have "preferred lenders" for their homesites. Pre-qualifying with one lender does not lock you in to that loan. Often, builders participate in closing cost assistance if using their preferred professionals.  As a buyer, you may choose to switch to the builder's lender to save money. This is something that you should review prior to your commitment to a purchase order.
Once you have your budget, your decisions shift to plan designs with an architect or directly with a builder that already has specific plans or model options. The choices are many and can be daunting if you choose everything in one day!  House plans, exterior colors, brick, roof, fireplaces, cabinets, interior door styles… the list goes on and on. The important thing to remember is "if I don't ask, I won't get it".  Make these decisions prior to signing the contract so all parties involved have the same expectations.
I often suggest that buyers make a list with three columns: the "have to haves" items, the "I would like to have" items, and the "if I won the lottery I would add" items.  Many times, items you may expect to be optional or more expensive are included in your builder's square footage pricing. For example, many years ago, granite was commonly an upgraded option found in the second or third column and not a standard.  Today granite is almost always standard, while quartz and other countertops are being sold as the upgraded options.
Upcharges on items can be minimal though and sometimes worth adding into the cost of building from the beginning.  While working with a buyer recently, her preferred siding selection over the standard was a surprising upcharge of only $350.  This is an example of a decision that had to occur immediately and would not be an easy change further into the process.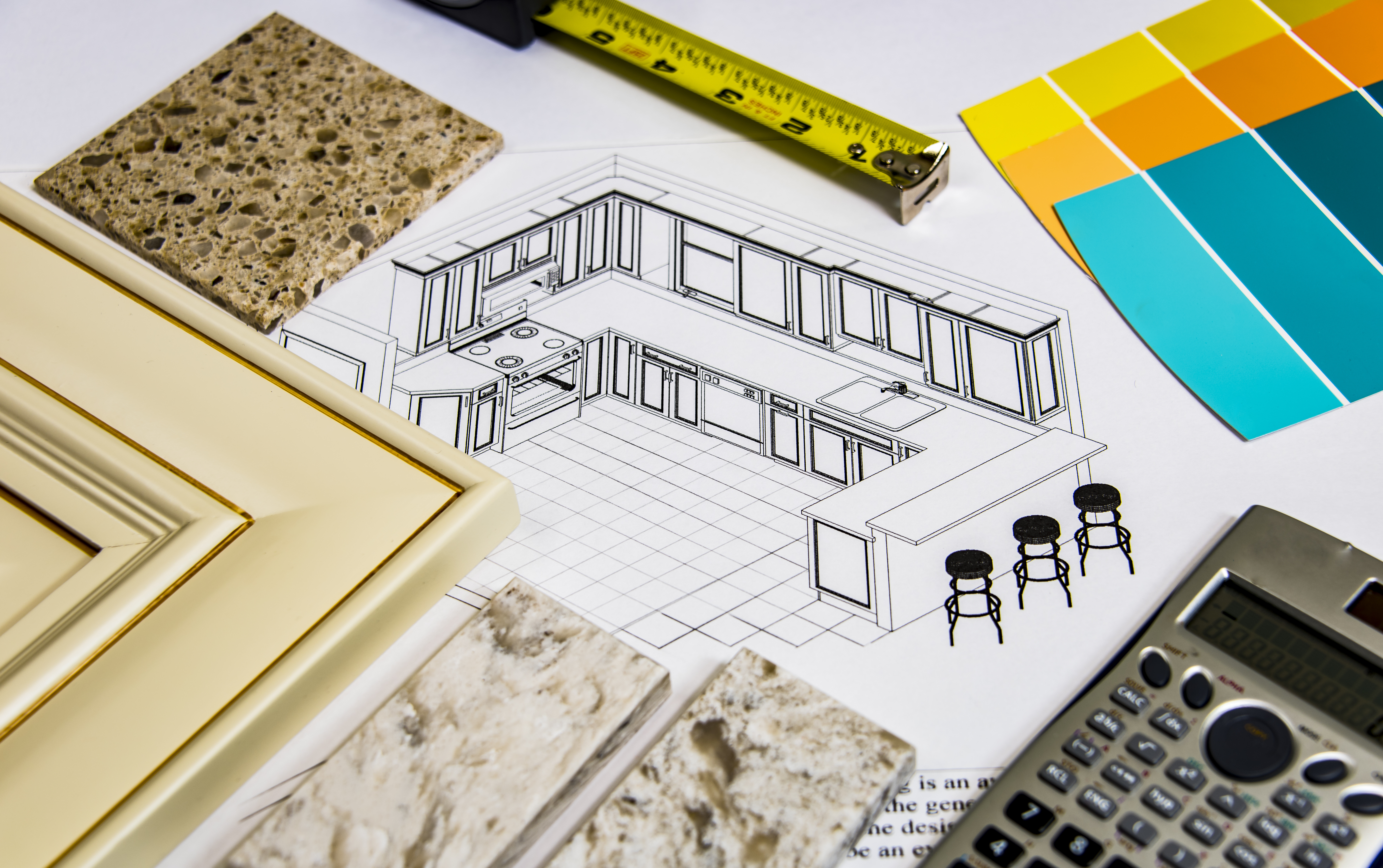 It is important to decide and build the square footage you want first and consider the design options second.  You can typically add options such as laminate wood floor rather than the standard carpet at a later date. It is much harder to add items that are part of the structural building process such as windows, dormers or more space.  Make sure that the bones of the home, the room sizes and flow, entryways, and the location of windows are where you want them prior to breaking ground. Items such as cabinets and countertops are a bit more permanent and tougher to change, so should be addressed earlier on in the build.  Decks can be added later, if money is tight. Items like paint colors, flooring material, door knobs and mirrors can all be easily changed in the future. Some decisions will last for a lifetime in your home, so make sure you love them!
During the build process you may realize that during your decision making you misunderstood how something was going to look in your new house.  You may decide that you want to put a pantry in a space that you didn't realize would be a total dead space. As you are building, certain things may be able to be rearranged or added.  You will have to discuss these changes with your builder and he will most likely offer an "Additional Work Authorization" (AWA). Builders typically charge a much higher price for AWAs so make sure you're confident in this decision.  When doing AWAs, most builders will require payment before moving forward. If you have to, it is best to move walls, doors, windows, etc. during the framing stage rather than to let it go any further risking the inability to make a change and being unhappy.  Once the next trade comes in, it is typically too late. The same is true with your electrical or plumbing requests. If you decide you want recessed lighting even though you were not sure initially, asking for them after the electrician is finished is not the time to consider them.
By the time your home is completed, you will have made hundreds of decisions.  Your new home is a combination of all your research, considerations, preferences and choices: the floor plan, the lot that your house sits on, interior features, exterior features, colors, materials and maybe even the landscape design are all part of the finished product.  A sense of accomplishment and the reward of moving into your dream home is well worth the countless nights you spent worrying about all of your decisions. Enjoy! You worked hard for this – home sweet home!

This post was written by Ruth Benjaminson, a Realtor of 35+ years in Chesapeake, Virginia with Ashley Paige Realty.