Spring is in the air—and real estate sales are buzzing! Spring and summer are the most appealing months for homebuyers. Indeed, real estate professionals report that half of home sales occur in the summer. Spring and summer are the top seasons for home sales, for several reasons. First, families like to move in the summer to avoid disrupting their children's schooling in order to be settled before classes begin in the fall. Moreover, it can be easier to move in the warmer months, without the complications of snow and ice.
Often, local weather patterns are taken into to consideration prior to listing a home. For example, many Miami real estate agents list in March, to be prepared for huge sales in June. However, in snowier locales, such as Boston, the perfect listing window begins in mid-April, when nasty winter weather finally dissipates. Overall, homes sold from mid-March to mid-April sell for 2% more and 15% faster than the national average.
There are many factors that influence home sales, as you know, and weather is just one of them. It's becoming more and more important to add curb appeal to this list! Did you know that real estate agents participating in Zillow's 2014 Home-Selling Season Survey identified curb appeal as a one of the most important ways to make a property more attractive to buyers? Also, if potential buyers see that a property is move-in ready and they're not going to have to spend time or money upgrading the landscaping, the home is likely to get more interest. Plus, if exterior areas are appealing, buyers will be more likely to want to view the interior.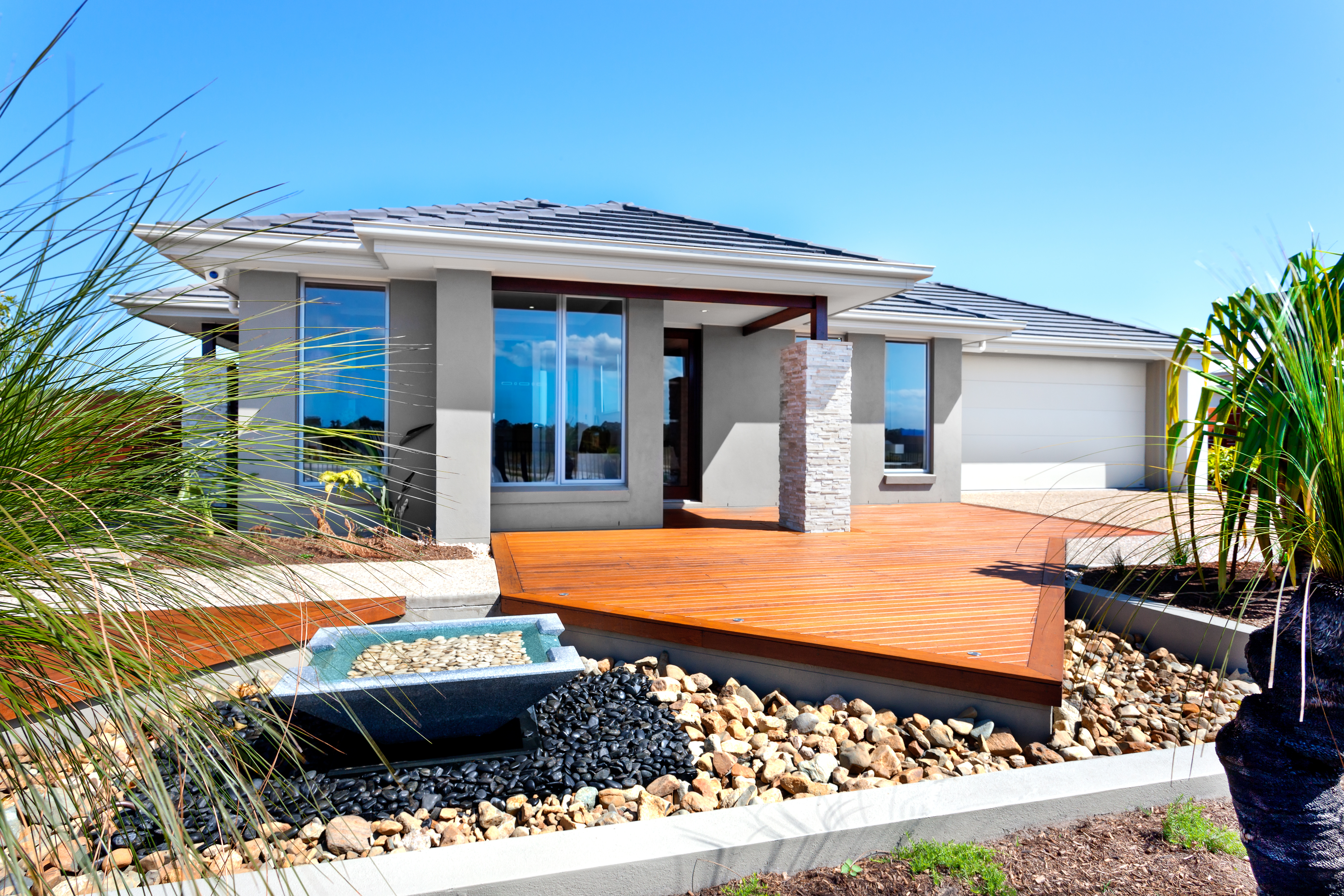 Preparing a homeowner to complete exterior upgrades at the right time can really pay off. Let's take a look at some of the ways to increase street allure for real estate. Below, we present both commonsense ideas as well as unique, out-of-the-ordinary curb appeal approaches. These ideas will be useful the next time you're working with a client and want to suggest some budget-conscious upgrades.

Tips to Share with Your Clients: Cost Effective Ways to Boost Curb Appeal

Clean Up. Eliminate any lingering trash, debris or toys that may be lying around. Put away any half-finished projects. Find interior storage for any items that have been kept outdoors, such as bicycles. Sweep walkways and porches for a neat look. Finally, consider washing the entire exterior. Real estate professionals say this simple step can add $10,000 to $15,000 to sale prices.
Unique Clean Up Approach:
Camouflage Eyesores. Air conditioners, electrical boxes, and trash bins can be screened off or painted to match the home's exterior. Another approach is to build a fence section to block these items from the street view.

Touch Up. Take a step back and review the entire home for any detracting details. Do the outdoor windows need to be washed? Do certain areas demand a fresh layer of paint? Has rust gotten the better of wrought iron work? These projects will require time, but not much cash. A fresh layer of weather sealant on wooden decking is another good idea. All fences, garage doors, sidewalks, porches, shutters, and outdoor features should be in good shape before the house is listed. Don't forget to look at the mailbox: Does it require replacement? Posh h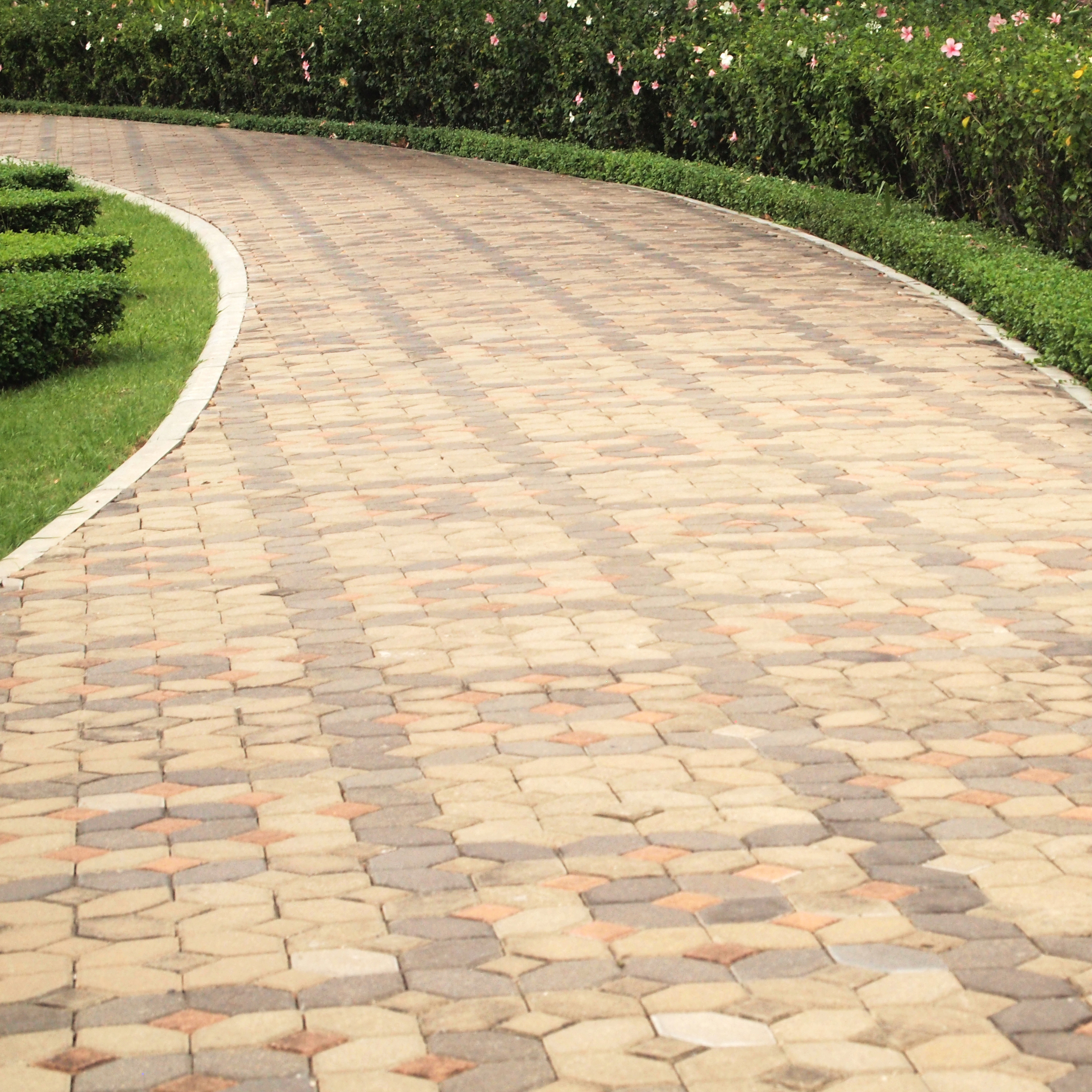 ouse numbers and mailboxes can catch buyers' eyes. One unusual idea: Display house numbers on flowerpots, with one number per pot. (Just make sure to choose low-maintenance plantings; dead plants are devoid of curb appeal.)

Unique Touch Up Approaches:
Paint Patterns on Concrete. Add pizzazz to concrete steps, floors, or patios with painted patterns. Add a runner pattern to front concrete steps to draw eyes and feet indoors. Select a Spanish-inspired stencil pattern to create instant "tiles" on an outdoor patio. Or stencil a painted rug underneath a table. All of these projects are short on spending but long on curb appeal.
Create a Faux Wood Garage Door. Wood garage doors are very posh right now—but they're also quite pricey! Use rich brown stain to create a wood look at a much more affordable price. Alert your homeowner to plan about three hours for cleaning and staining the garage door.
Basic Landscaping. Garden work won't bring a huge ROI, but low-maintenance landscape upgrades can provide a much-needed facelift. Trim trees. Prune shrubs. Cut back or remove plants that encroach on foundations. Remove any dead materials as well as weeds. Add a shrub or two in empty spaces, and place seasonal flowering annuals for pops of color. Finish with a new layer of mulch over garden beds and under trees. Finally, check the lawn: a freshly cut, fertilized lawn is home buyer eye-candy.
Unique Landscaping Approaches:
Build a Pergola Over Your Garage. Trailing plants can soften an otherwise boring, unattractive area. Plant wisteria, clematis and other climbing vines over the garage pergola to boost curb appeal.
Create Reclaimed Brick Walkways. Green construction is popular among home buyers. According to the National Association of Home Builders, 67% of home buyers want an environmentally-friendly home. Repurposed, earth-friendly materials make great conversation starters when touring homes with prospective buyers. Salvaged brick walkways provide visual interest while reducing waste. Plus, they're inexpensive: reclaimed bricks start at about 40 cents each.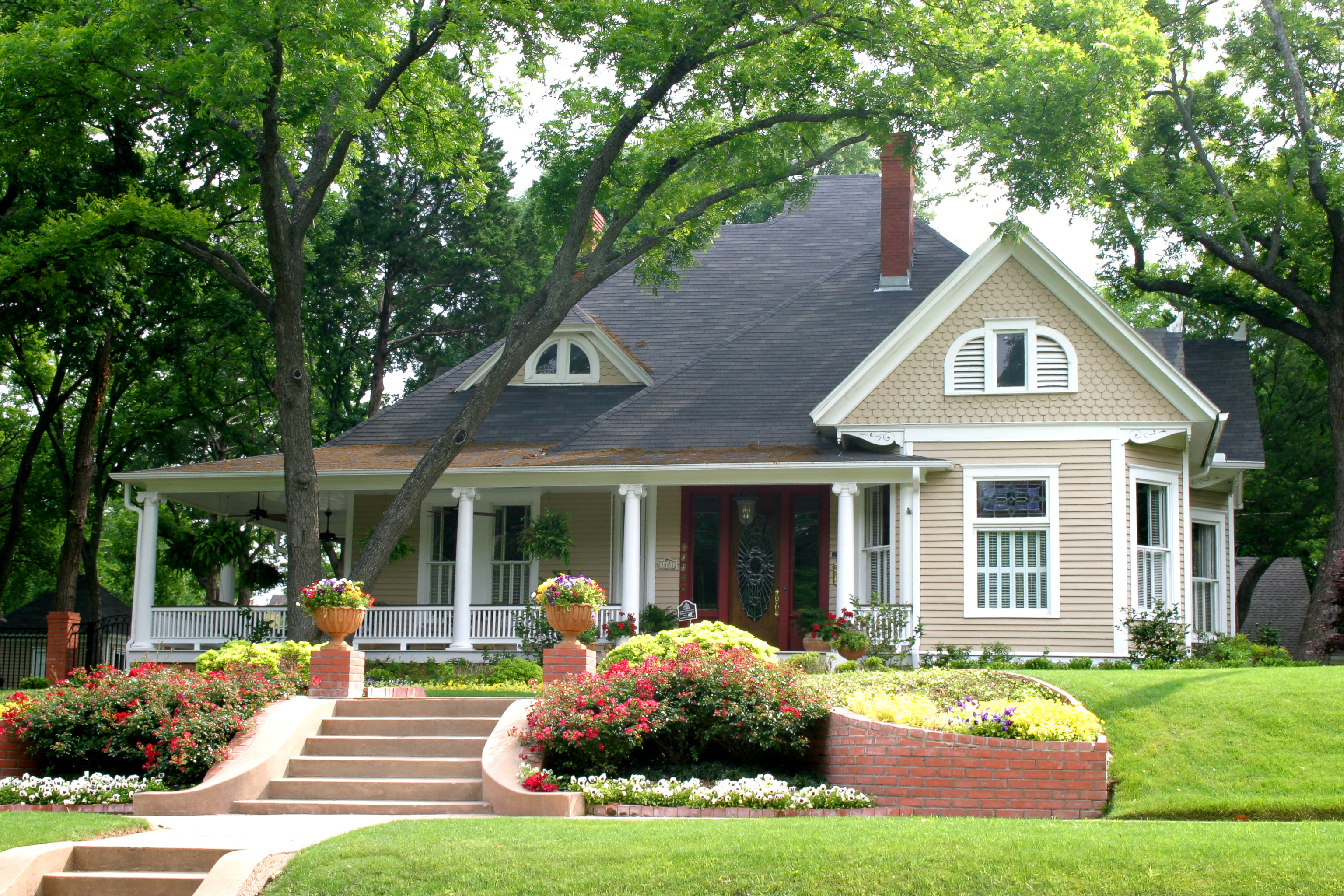 Build a Tree Bench. Not only will a tree bench create enchanting garden seating; it will also hide any bald-spots underneath the tree, where lack of sunlight limits growth.
Add Lighting. Remember, nighttime drive-bys are not uncommon, as this is when many buyers have free time. Cross the street and take a look at the home at night. Are there any dark areas that look unsafe? Add lighting there. Outdoor lighting—particularly up lights—can accentuate architectural and landscaping features and drive up selling points. Even if your homeowner's budget is low, they can add solar pathway lights to show off the home's walkways.
Unique Lighting Idea:
Paint Light Fixtures in Metallic Finishes.
Older lighting features may be functional, but add little to the beauty of a home. Jazz things up with a layer of metallic paint to complement the home's exterior. For instance, if the exterior is green, copper paint will make any sconce stand out.
Review the Roof. While homeowners tend to look right past the roof, potential buyers certainly pay close attention to roofing. Missing or curled shingles will deter buyers, as will moss. Roof cleaning and repair can make a big difference in home sales.
Replace Indoor Window Treatments. Interior drapes can have a big impact on a home's appearance. How do the treatments look from across the street? A set of new curtains can give a home a neat, balanced look.
Whatever changes you may suggest to your client, ensure that they match the original character of the home. Mismatched upgrades will be jarring enough to repel buyers. Don't do anything that will further remove the home from its primary expression. Don't paint over the wood or stone of a Mid Century Modern home, for instance. Homeowners should take time to shop for accessories that match the style of their home. Rather than opting for something "off the rack," they can scour antique stores, garage sales, Etsy, eBay, Craigslist and Habitat for Humanity Restores for the perfect matching mailbox, house numbers and other accessories.
Once the exterior of the home is in selling condition, the final magnetizing feature for any home sale is a home warranty. Whether it is a systems and appliance warranty, resale warranty, or new home warranty, homebuyers can feel more confident in their purchase. If you're working with a new homebuilder, we invite you to learn more about our structural warranty solutions. In addition, a systems and appliance warranty can sweeten the sale of a home as a selling tool or new homeowner gift. A buyer doesn't have to worry about expensive repairs on resale homes. Educating your clients about curb appeal and home warranties can help you stand out in your field.