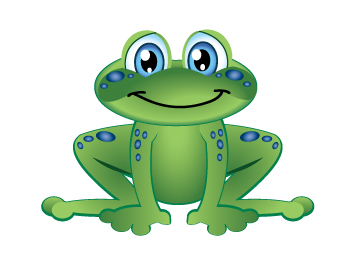 Every year, in hopes of keeping up with the thrill of the "Pantone Color of the Year" announcement,  the Professional Warranty Service Corporation Marketing Team tries to have a little fun with our PWSC Mascot!  
Our witty Marketing Team has yet to admit whether they simply pick their favorite color or if they randomly draw a crayon out of the crayola box – but every year the hue of the PWSC Frog changes.  With the appeal that these little frogs have received from our Builders and Realtors alike, we have made them collectors items.   Just in time for big shows, like the International Builders Show (IBS), the PWSC Frog reveals his new, trending color of the year!  
Drumroll please… Professional Warranty Service Corporation is thrilled to introduce you to the 2016 Aquamarine PWSC Frog!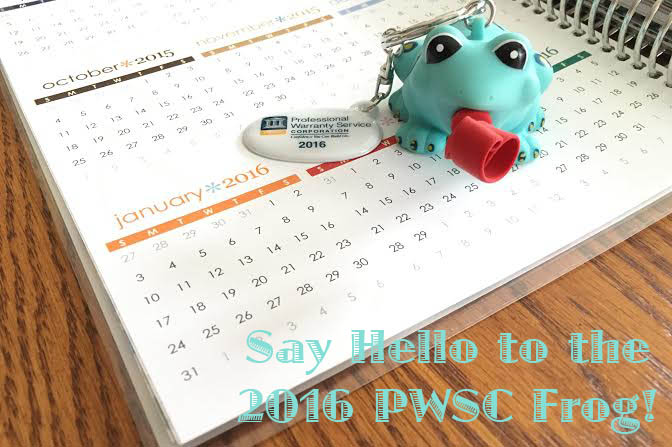 The PWSC Frog is kind of a big deal, so be on the lookout for him all over the country at home builder and realtor shows!  Collect him, along with the green, blue or gold frogs from past years, to continue your collection.  Join the fun by snapping a picture of our frog in your office, in a model home, at the jobsite, around your hometown or even on vacation with you.  Send your images to marketing@pwsc.com, share via social media and use the hashtag #PWSCfrog and you may be featured on our Facebook page!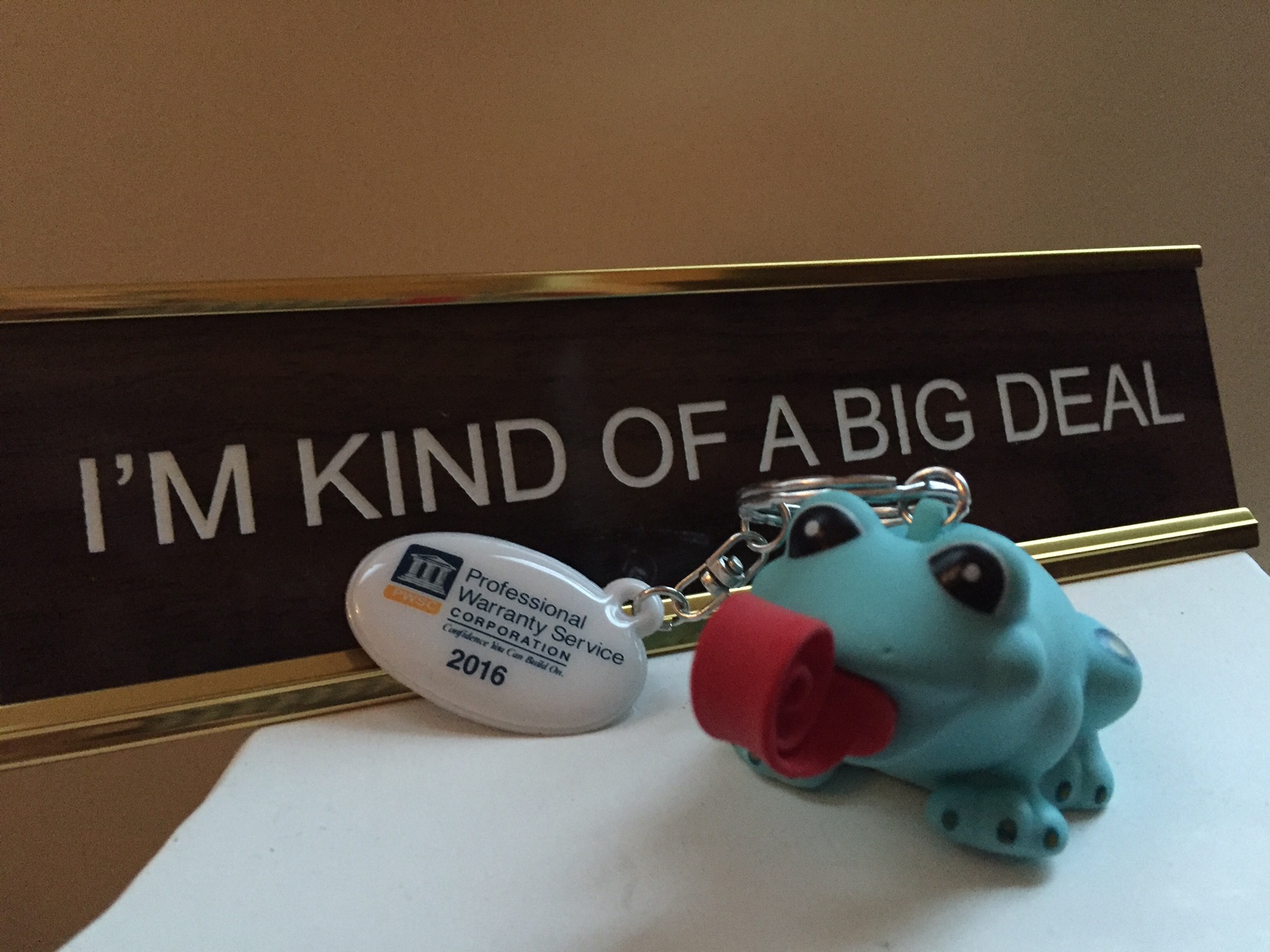 Hoppy New Year everyone!