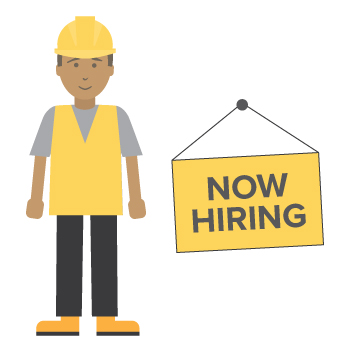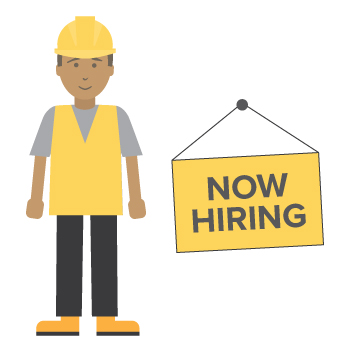 With crisis-level housing shortages in many U.S. cities, home builders face intense pressure to build up the nation's inventory of available homes. Yet labor shortages continue to plague the industry, making it difficult to meet demand.
As shrinking crews are asked to work longer and are harder to compensate, growing job dissatisfaction among construction professionals is threatening to further negatively affect the workforce.
A recent survey found that more than half of construction professionals are unhappy with their current position, and eight in 10 say they would consider leaving their job. This mounting disgruntlement comes at a time when the industry is still reeling from the loss of 2.3 million members during the recession and when hurricane recovery efforts have siphoned off even more workers from builders' crews.
"Every single year the labor situation has basically gotten worse," says CEO of Oakwood Homes Patrick Hamill. "People retire, and there's nobody to replace them, and as an industry, ultimately we've just done a lousy job marketing our opportunities to young people."
Nationwide, builders cite labor shortages as one of their biggest problems. In 2011, just 13 percent of home builders struggled to find qualified labor. Today, that number has exploded to 82 percent. To meet the industry's projected need for 1.5 million more craft professionals by 2019, builders will have to find new ways to improve job satisfaction levels so they can attract and retain quality employees.
"We've got to really change the mindset of the American public that these are great jobs that are really fulfilling," says Mike Smith, director of the Colorado Homebuilding Academy.





Company culture is half the battle
To combat the tide of dissatisfaction, three in five contractors have increased their base pay rates, hoping more money will entice their top talent to stick around. But while today's workers still value a higher paycheck, many rank company culture as an important factor in deciding whether to stay or go.
In fact, half of employees say they highly value workplace culture and engagement, and 65 percent would take a pay cut to get their ideal job.
"To attract great people, every construction company, large and small, must commit to creating great places to work," says professional business speaker George Hedley, of HARDHAT Presentations.
In the construction industry, where employee turnover is notoriously high, it's especially important to develop a workplace that inspires and engages while allowing employees across all generations to thrive.
"Construction needs a culture change, and to accomplish this, the industry must elevate its commitment to its people," writes Amy Saxton in the publication The Cornerstone. "Ultimately, the entire construction community needs to make the value of its people greater than or equal to the value of its projects. The industry needs to stop treating its people as a commodity and realize they are a valuable limited resource."
A company's culture stems from its core values, mission and beliefs, and it influences everything from the way builders treat people and projects to the expectations they have for how employees will conduct themselves on a jobsite. Construction companies with positive cultures are often those that emphasize training, respect employees' work-life balance and treat their people as valuable team members.
To attract the best talent, builders need to constantly strive to be the best in their field. They need to build quality homes and stand behind their work.  One way to do this is by partnering with a 3rd-party warranty administrator to offer solid home builder warranties. They need to respond promptly to homebuyers' complaints and be sure there is a successful process in place to resolve issues quickly and effectively through their builder home warranty company. And they need to treat talent development and retention as a business investment and valuable asset.
"Starting with a clear and inspiring vision, leaders can pave the way for long-term employee engagement and weave both multicultural and multigenerational human capital strategies into the construction industry workforce," says FMI research analyst Paul Trombitas.

Millennials are the key to the future
By 2030, millennials will comprise 75 percent of the global workforce. Attracting and retaining these younger employees is essential to cultivate a thriving workforce—and that means understanding what they want most in a job.
For many millennials, it comes down to feeling like they can make a difference on the job and contribute to the success of their company, says George Hedley.
"Young people today want responsibility, accountability, growth opportunities, teamwork, high tech, involvement in decisions and pay based on performance," he says. "They want to understand the big picture at the project and company level. They need frequent recognition, rewards and someone to care about their future."
For a generation that has grown up with smartphone apps, technology also plays a key role in job satisfaction. Millennial workers arrive at the workplace expecting to use consumer-quality, time-saving technology that makes their jobs (and lives) easier. Within the construction industry, which has traditionally been considered a laggard in technology adoption, meeting these employees' technology expectations will be a challenge—but it can pay dividends in productivity as well as retention.
Work-life balance is another huge factor for younger workers, especially those who are starting new families, Trombitas adds.
"By offering flexible schedules, days off and other initiatives that help employees maintain a healthy work-life balance, construction firms are more likely to retain their employees long term compared to those firms who ignore this key issue."
By pinpointing what employees want and responding to their needs, home builders can make a big impact on job satisfaction and worker retention levels. Today's construction professionals want to rally around a strong mission, like building quality homes backed by new construction home warranties. They want on-the-job technology that helps them balance work with their personal lives. And most of all, they want to be treated as valuable team members.
Builders who can deliver on those points will gain a strong competitive edge in today's economy.