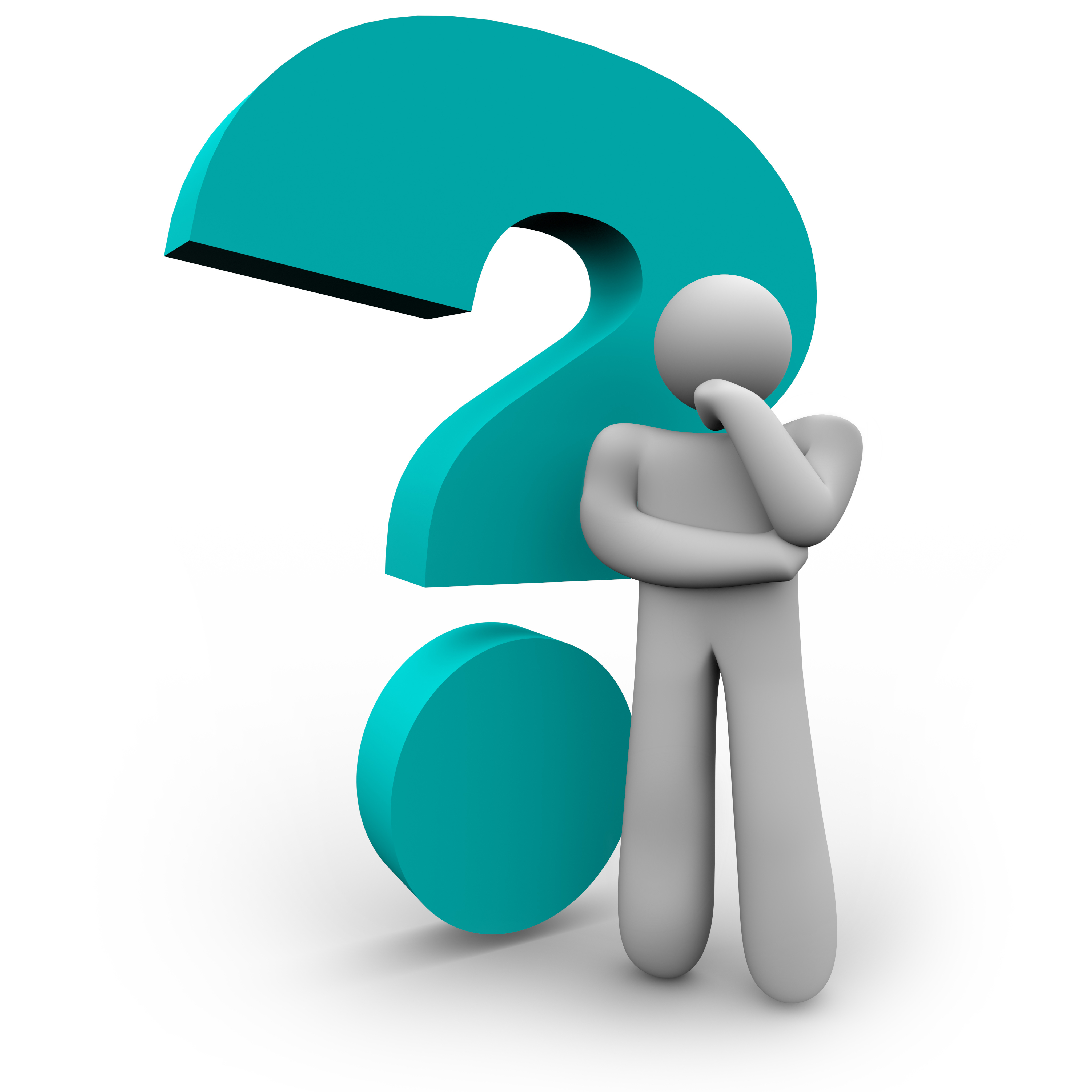 Fresh paint. Pristine floors. Mint-condition appliances. The lack of wear and tear is one of the greatest benefits of buying a newly built home.
It's also one of the top five reasons buyers choose them. Of the two in five Americans who would rather have a new home than an existing one, nearly 30 percent say it's because they want to be the first one to live there.
The home walk-through is your opportunity to examine your new home and make sure everything looks and works the way it should. It's your last chance to point out any problems the builder needs to correct before you move in. This is also the time when your builder will give you the information you need to use and maintain your home.
To make sure nothing gets by you on your walk-through, it helps to come armed with a checklist of what look for. Ask as many questions as possible about your new home, including: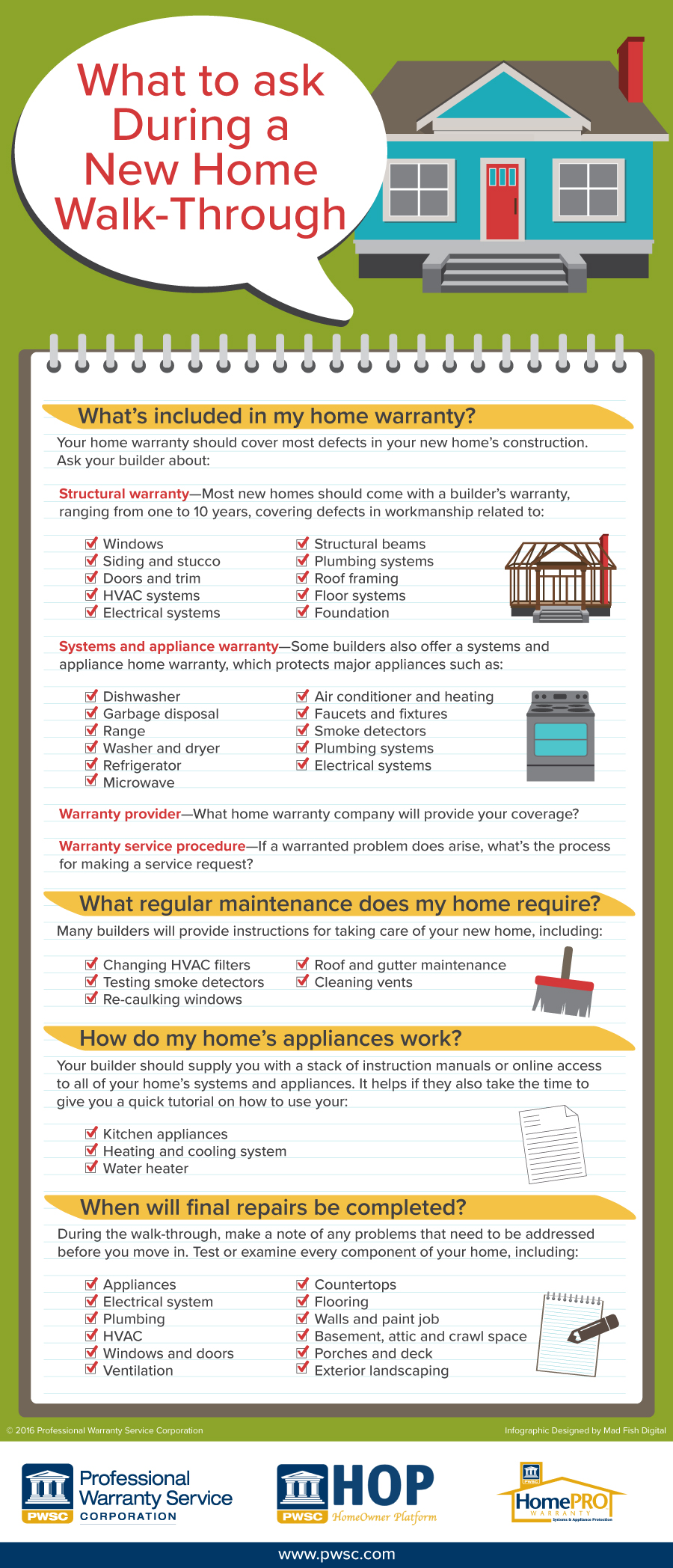 When will final repairs be finished?
The main focus of your walk-through should be examining every part of your home and writing down anything you notice. Test every faucet, appliance and fixture, including the HVAC system. Examine every countertop, floor and surface for damage. Open every window and door.
At the end of the walk-through, most builders will ask you to sign a form stating that there are no other concerns beyond what you noted in your list.
After you identify the issues that need to be addressed, ask your builder to commit to a timeline for when the repairs will be finished. If possible, negotiate with the builder to get everything done before you close on the home rather than after. Builders will generally prefer to wrap up any last-minute changes before you move in since it's easier to work in an empty house.

What parts of the home are warranted?
If you're like most new construction buyers, a structural home warranty ranks high on your list of reasons for choosing a newly built home. Nearly half are motivated by a desire for a home that meets modern construction standards, while 58 percent want to spend less on maintenance and repairs.
Some states require a warranty on all home construction, but commonly, builders will offer more comprehensive home warranty plans than simply what is required by the state. Find out whether your home's coverage includes:

Structural warranty. The large number of new homes will come with a structural warranty that protects against defects in the construction of your home. A typical structural warranty covers workmanship and materials for one year; mechanical systems such as wiring, plumbing, heating and cooling for two years; and major structural defects for up to 10 years.

Systems and appliance warranty. Some builders will include an extended systems and appliance home warranty when you're buying a new home. Systems and appliance warranties for homeowners typically cover repair or replacement in case your home's working parts—from the refrigerator to the bathroom faucet—should fail. If your home doesn't include a systems and appliance warranty, you can opt to buy one for added confidence.
As you discuss warranty coverage with your builder, make sure to ask who your home warranty provider is and what procedure you'll need to follow when making a service request.

What regular maintenance does my home require?
Even a low-maintenance home still needs regular upkeep to stay in top shape, and new homes often require special attention in the first few years. For example, you'll most likely need to re-caulk exterior doors and windows as your home settles.
Your walk-through will serve as an orientation to your new home, during which you should receive a rundown of regular maintenance tasks such as changing HVAC filters and cleaning ventilation fans. Many home builders will even provide a booklet outlining your home's critical upkeep needs.

How do my home's appliances work?
Today's appliances include features that may be new to many homeowners, and operating them can be tricky. Your builder should hand over a stack of instruction manuals for your home's appliances or online access to them, but it also helps to ask for a quick demonstration. That way you won't have to worry about pouring over manuals when you're busy moving in.
The final walk-through is a crucial step in buying a newly constructed house. The more thorough you are—and the more questions you ask—the smoother your transition will be and the faster it will feel like HOME!