As a consumer searching for your new vehicle, do you expect a warranty when purchasing or are you willing to pay full price to have limited assurances?  Most consumers today do quite a bit of research when purchasing a computer, automobile, recreational vehicle and even small appliances.  The length of a warranty, the company that stands behind the warranty and the integrity of the company are all key factors when making a decision to purchase.  These same criteria should be important to homebuyers when buying a new home!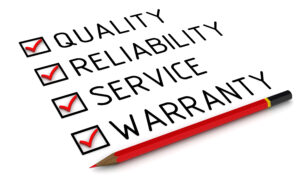 As a licensed contractor to build homes, you are subject to state implied warranties.  As a consumer who purchases a home from a builder, you hope that the implied warranty will protect you in the event of an unforeseen problem.  This implied warranty is a nominal tool in the event that the builder has a hardship or cannot perform a repair to a structural problem.  Even in this case, the buyer would have to litigate with a builder or rely on the State to remedy.  This scenario is much more difficult than the other very simple option: an insurance-backed written warranty.
By using a PWSC's "Signature" insured warranty for new home construction, a builder not only protects his assets and his company, but he safeguards his buyers from unforeseen catastrophes.  The dollars saved by having a home warranty in place are also a large part of the calculation.  The expense of complaints and follow up by office staff and contractors for builders can become a costly part of not having a home warranty program.   By providing homebuyers with a PWSC 10-Year insured warranty, you give them an express, written document and now the buyer clearly knows the extent of his builder's responsibility to the home. The buyer has a clearly written warranty that protects him in the event their builder is no longer building homes, unable to financially repair something or needs clarity on the builder's actual responsibility. By ignoring the opportunity to have a PWSC warranty, a builder sets himself and his company up with a void in protection.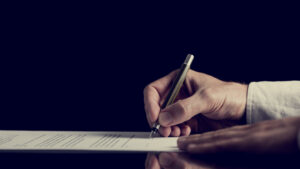 Key points to offering a PWSC "Signature" 10-Year insured Warranty to all of your buyers are:
10 years of structural protection

Insurance backing from a highly-rated carrier

Document with clearly defined, written terms & conditions

Binding arbitration to settle disputes without costly legal services built into the program

Minimized workload for office and contractors

Risk Management Tool – fills the void and protects!
By including a home warranty administered by PWSC on every home you sell, protection begins from the date of closing.  This offers builders the opportunity to do what they do best ~ confidently build homes for happy customers!