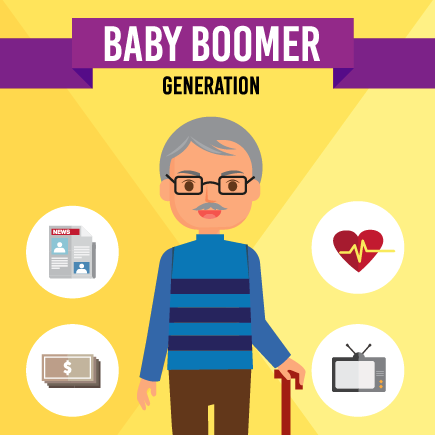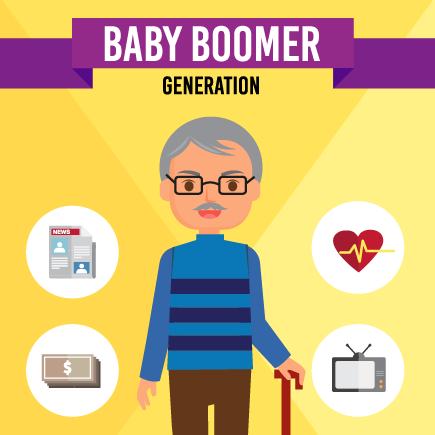 When Baby Boomers Michael Cox and Aimee Norwood decided to sell their home, they had every intention of downsizing. But just as they were about to sign on a smaller house, they changed their minds and bought a larger one instead.
The reason? They wanted to live closer to Cox's elderly mother, who was living alone and ready to downsize herself. The couple opted for a newly built home with an optional suite of rooms designed for multigenerational families.
Cox and Norwood aren't the only Boomers who are shifting away from expectations. Chained to their current homes by the Great Recession, which slashed their median net worth by 30 percent, they were supposed to be the generation that opted to "age in place"—in other words, to remodel their empty nests for senior living rather than buying retirement condos.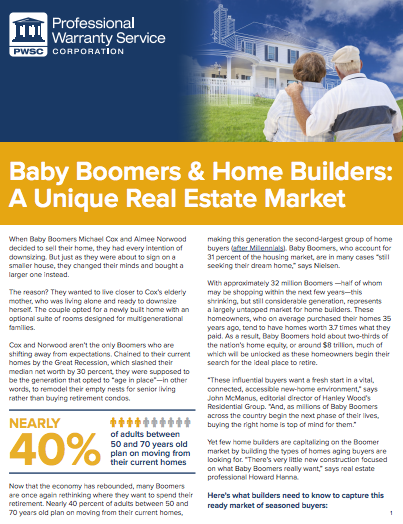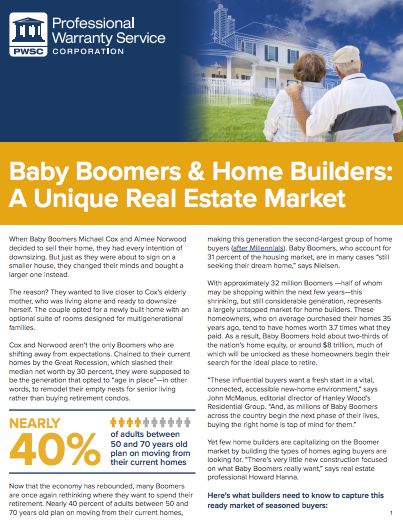 Continue reading Baby Boomers & Home Builders: A Unique Real Estate Market