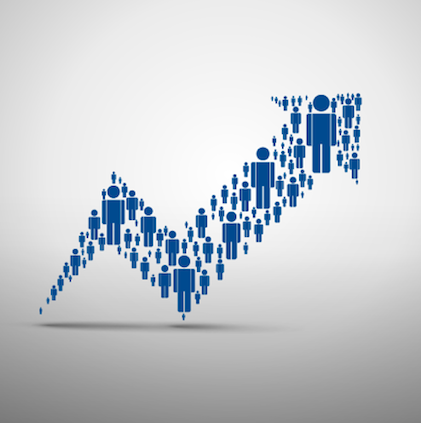 People are hungry for new homes.
Rising rents, low mortgage rates and a rallying economy have transformed a new generation of renters into would-be home buyers. Competition for homes is fierce in many markets, where there aren't enough to go around—for now.
As builders and real estate professionals set their marks for 2017, many are anticipating the strongest home buying season in more than a decade. In the race to meet pent-up demand for new home construction, seven in 10 builders report feeling optimistic about the coming year, while nearly a third see opportunities for increasing their pro t margins.
"Home builders plan to sell more than 650,000 new homes this year, and buyers could usher in even higher demand next year," says The Mortgage Reports.
Even with buyers clamoring for more inventory, there's no guarantee of success. Ramping up production of new homes is one thing. Selling them is another. Are you ready to meet the needs of today's buyers?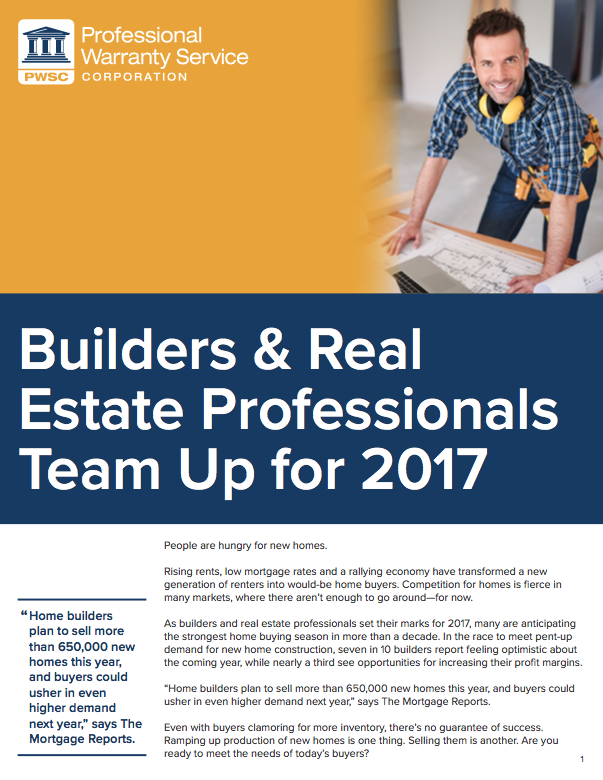 Continue reading Builders & Real Estate Professionals Team Up for 2017.